Introduction
Whether you are the business owner of a small startup struggling to define your niche and stand out to consumers, or are the marketing director of a major transnational corporation, landing a celebrity endorsement is a proven and effective strategy for growing a business, increasing brand awareness, and ultimately improving your sales and profit margins. What many marketing professionals and business owners fail to take into consideration, however, is the fact that different "types" of celebrities will be more appropriate and fitting for the various advertising and promotional needs of your company.
In this short article, we take an in-depth look at the different types of celebrities that a business can hire for endorsements, events, marketing partnerships, licensing deals, and other types of collaborations including offering equity in the company. We will briefly define and describe the celebrity category, offer an example or case study for each type of celebrity, and then explain the pros and cons of partnering with this type of celebrity.
The Well-Connected Celebrity
The well-connected celebrities are individual celebrities who are well-networked in the wider celebrity sphere. In some cases, these celebrities may not be A-list celebrities themselves, but their connections to other influential personalities could be leveraged to gain widespread recognition for your brand or product.
For example, the actor Rob McElhenney is a Hollywood actor who might not necessarily be instantly recognized by the general public. However, McElhenney is perhaps best known for having recently purchased an English soccer club with the A-list celebrity actor Ryan Reynolds. McElhenney is also well-connected with other major Hollywood stars such as Jason Sudeikis and others.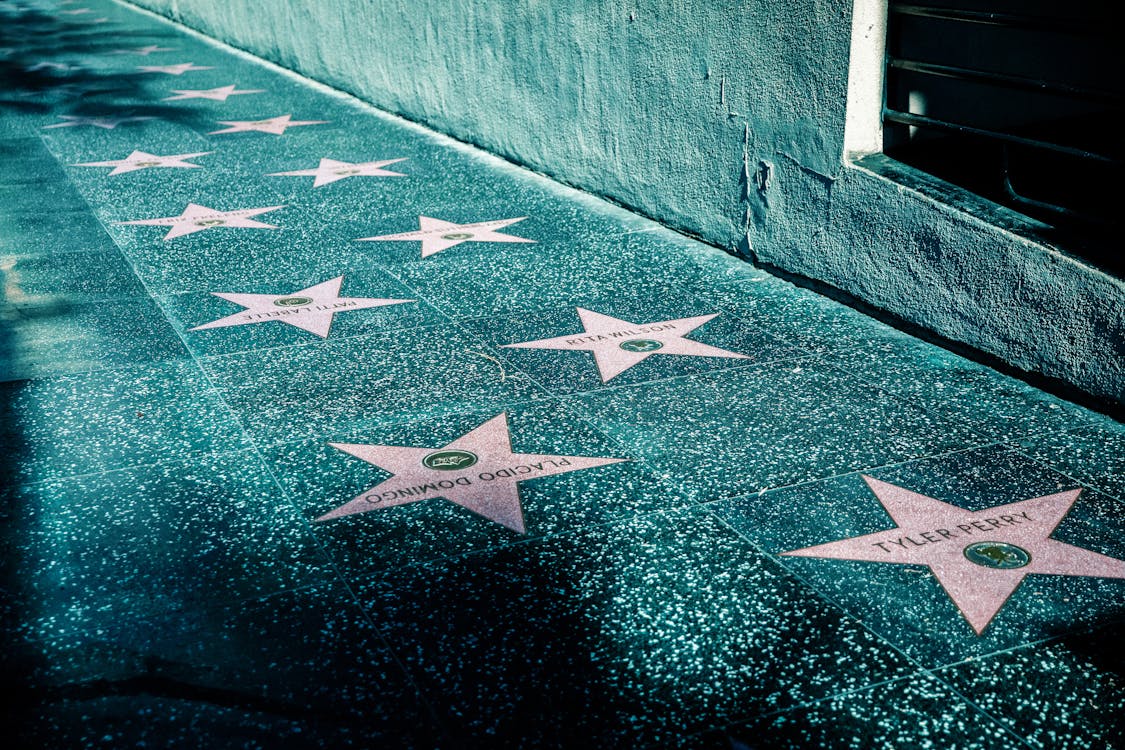 If your brand was lucky enough to create some sort of partnership with McElhenney, you might be able to leverage that alliance to garner the support of other A-list celebrities with whom he shares a friendship. The purpose of using a well-connected celebrity is that if you partner with them, there is the opportunity to get the brand to their celebrity friends without you having to pay a high dollar, and sometimes not pay anything at all. On the downside, there is no guarantee that a well-connected celebrity will be able to convince their celebrity friends to partner with your business.
The Rising Star
In many cases, partnering with an A-list celebrity may simply be beyond the financial capabilities of smaller brands. Even a one-off endorsement from an A-list celebrity might cost you in the tens or hundreds of thousands of dollars. If you don't have this type of financial liquidity to spend on your marketing schemes, this doesn't mean that you simply have to abandon the idea of pursuing a celebrity endorsement altogether.
Rising star celebrities are young, emerging talents who are on the verge of stardom. For example, in the world of rap and hip hop, trying to land an endorsement from established stars such as Eminem or 50 Cent is not going to be easy (or cheap). However, if your brand is targeting consumers in urban scenes, you might search for other up-and-coming rappers who are set to burst onto the scene. Majesty Moses, better known as Bizzy Banks, is an up-and-coming rapper who was named by Rolling Stone Magazine on its Breakthrough 25 list of 2020. Banks, who is from Brooklyn, would be a great celebrity to target for an endorsement for companies or brands that have a large presence in Brooklyn and the wider New York City area.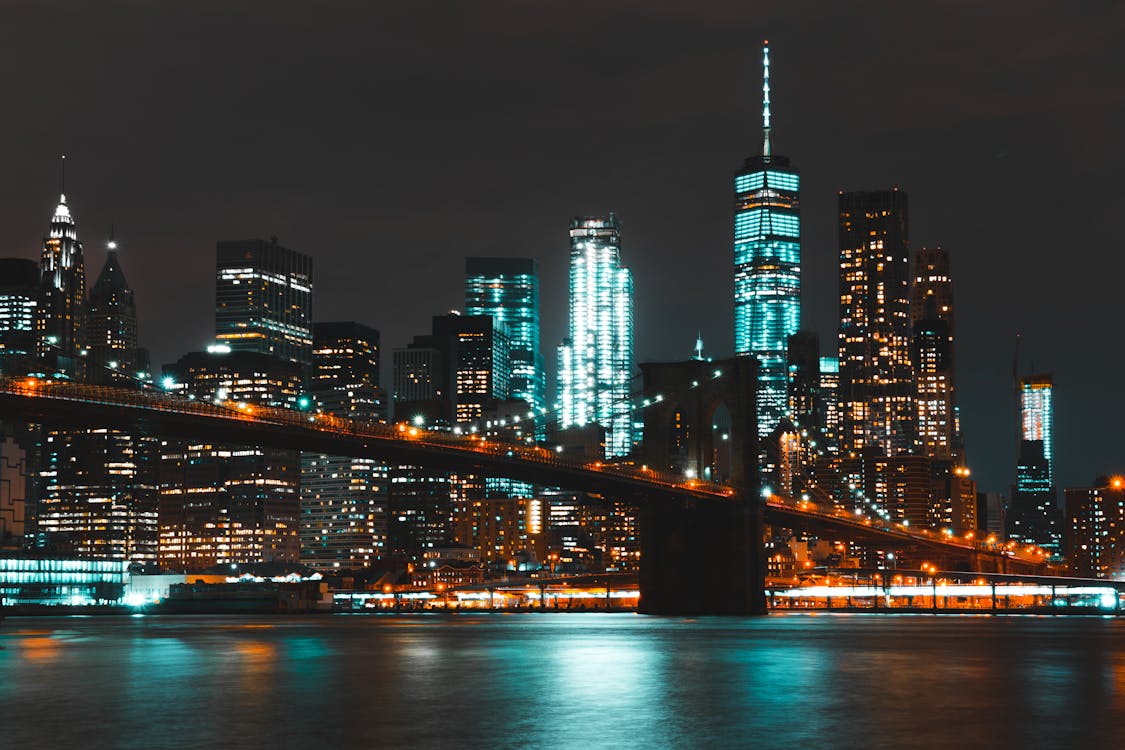 By associating your brand with up-and-coming celebrities such as Bizzy Banks early on, this could pay off significantly in the long run as their popularity grows. If Bizzy continues his rise to stardom, a brand that partners with him would certainly benefit from this increased popularity. Obviously, the cost of any sort of endorsement or partnership will be significantly lower as well, due to the lower levels of popularity.
There are also certain risks that need to be taken into consideration. As with any up-and-coming celebrity, there is no guarantee that they will continue on their trajectory to stardom. There are several different uncertainties that come with the life of any artist or celebrity, and a marketing partnership will be subject to these uncertainties.
The Veteran Celebrity
On the opposite side of the spectrum from the up-and-coming celebrity, we find the role of a veteran celebrity. These types of celebrities are established stars with long careers in their respective industry. They are known for their experience and professionalism, and their endorsement can lend a sense of credibility and trustworthiness to your brand. For example, the rapper and actor Ice-T has cemented himself as one of the most popular celebrities tapped for endorsement deals, having signed endorsement and marketing deals with Geico insurance, CarShield auto protection, Tide detergent, Boost Mobile, and RxBars.
Ice-T has released nine studio albums and has worked in dozens of television shows and films throughout his long and successful career which has seen him receive fourteen award nominations to his name. Perhaps even more importantly, Ice-T has remained relatively scandal-free throughout his long career in the limelight of fame and has a unique personal history of overcoming early childhood poverty and struggles. His history, professional integrity, and long tenure in different Hollywood scenes would lend instant visibility and credibility to any brand fortunate enough to land an endorsement deal with him.
The main and most obvious drawback, however, is the fact that because of his popularity and veteran celebrity status, any sort of endorsement deal is not going to be inexpensive. Furthermore, veteran celebrities are generally selective of the types of brands that they support, and may only be open to lending their voice and image to brands that fit with their personal style and values.
The Social Media Sensation
In today´s world, social media is perhaps one of the most influential media spaces available. Especially amongst younger consumers, social media personalities may be more influential than other types of marketing schemes. One recent study even found that 29 percent of consumers are more likely to make a purchase on the same day of having been influenced by a social media influencer.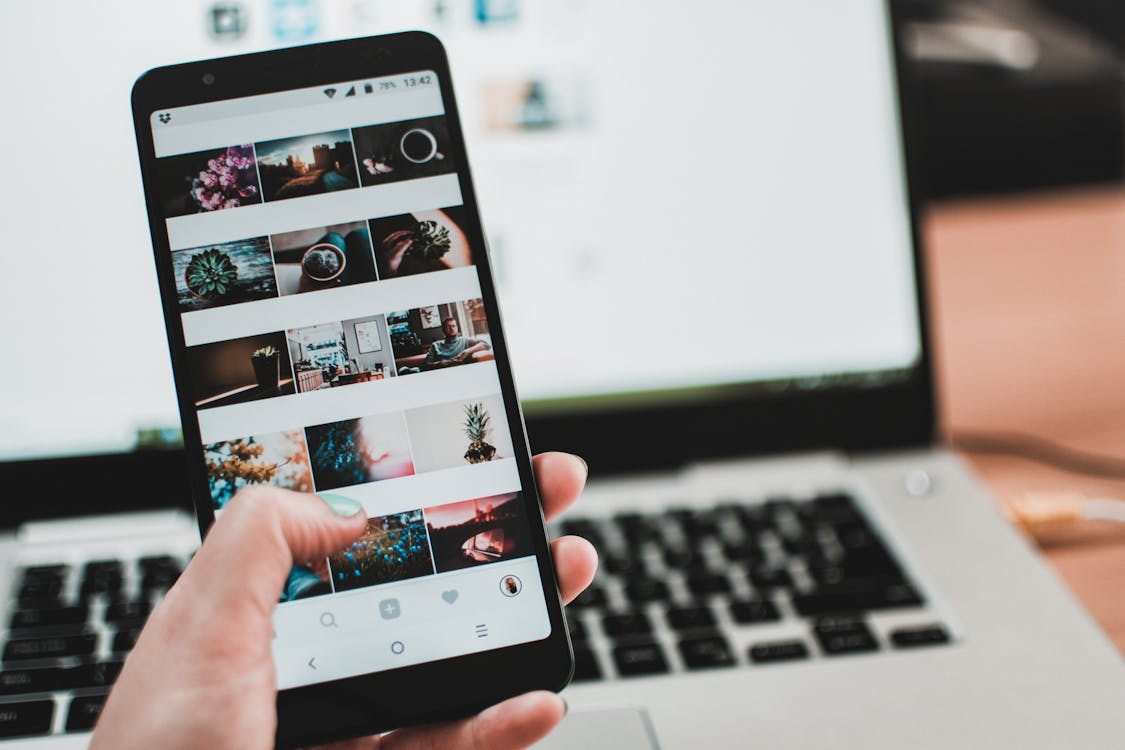 Social media sensations are influencers who have gained massive followings on platforms like Instagram, TikTok, or YouTube. They're particularly effective for reaching younger demographics and have a unique ability to create engaging shareable content. Consider, for example, the Instagram influencer Sommer Ray. Ray is an American digital content creator, fashion model, social media influencer, and internet personality best known for her fashion, fitness, and lifestyle content across multiple digital platforms. She currently has over 26 million followers on Instagram. She recently became the brand ambassador of 'Tsū' which is social media and networking service, while having also signed endorsement deals with the boutique lifestyle brand Sophia Hodes, LIKE VIDEO, and, FashionNova.com.
The main advantage that comes with partnering with a major social media influencer is the ability to instantaneously connect with niche audiences who religiously follow these internet personalities. Diverse studies have shown that social media influencers can have a major sway and persuasion over consumer behavior. The main downside is that these types of influencers generally have limited demographic followings. For example, Sommer Ray might be a great option for brands that operate in female fashion geared toward younger generations. However, she probably wouldn't be a great endorsement option for a company with a completely different consumer audience target.
The Philanthropist
Many celebrities out there use their fame and influence to try and make a positive, lasting impact on the world. From philanthropic donations to supporting activist causes aimed at social justice initiatives, celebrities have long lent their voice and popularity to distinctive causes. The philanthropist celebrity, or perhaps we could also say the social activist celebrity, are those celebrities who are known for their charitable work and activism.
There are dozens of examples that we could highlight, but consider the example of Pharrell Williams. Outside his music career, Williams also recently created his own company called Bionic Yarn, which specializes in creating high-performance yarn and fabric from recovered plastic that would otherwise end up in landfills or as litter around the world. Pharrel´s company has partnered with some of the biggest names in the fashion business, including Adidas, Timberland, Topshop, and GAP, to create upcycled clothing collections. Smaller clothing brands and startups in the fashion industry such as G-Star Raw and Parley for the Oceans have also worked with his company in a project aimed at converting recovered plastic from shorelines into an entire denim collection.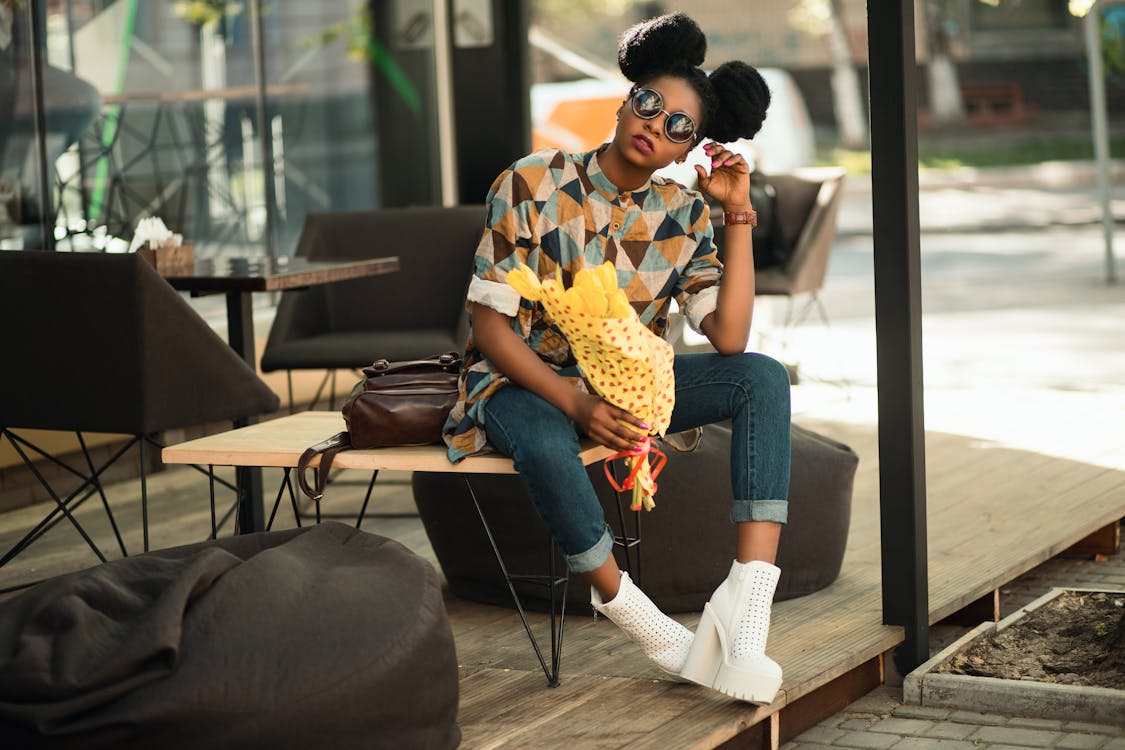 For clothing companies out there, partnerships with Pharrell Williams and his company might give you a unique opportunity to display your brand's corporate social responsibility initiatives. Obviously, the connection and visible endorsements by a major celebrity like Williams would also play an impactful marketing role in helping to connect with consumers and differentiate your brand from the competitors.
On the downside, celebrities who engage in major philanthropic or activist campaigns may have their own established foundations or may prefer to work with certain non-profit organizations that have an established track record of service. However, there is always the possibility of finding a celebrity looking to lend their fame and influence to companies out there with a proven and committed devotion to certain causes that are of their liking.
The Scandal-Free Celebrity
One of the major downsides of partnering with a celebrity is that any negative publicity associated with that publicity might reflect badly on your company. The most infamous case of negative celebrity publicity is the connection between the football player O.J. Simpson and the car rental company Hertz. Simpson was the advertising face for almost twenty years of Hertz until he was charged with assaulting his wife Nicole. When he was subsequently arrested for the murders of his wife and her friend Ron Goldman, the car he was driving during the internationally broadcasted highway chase was a Hertz car.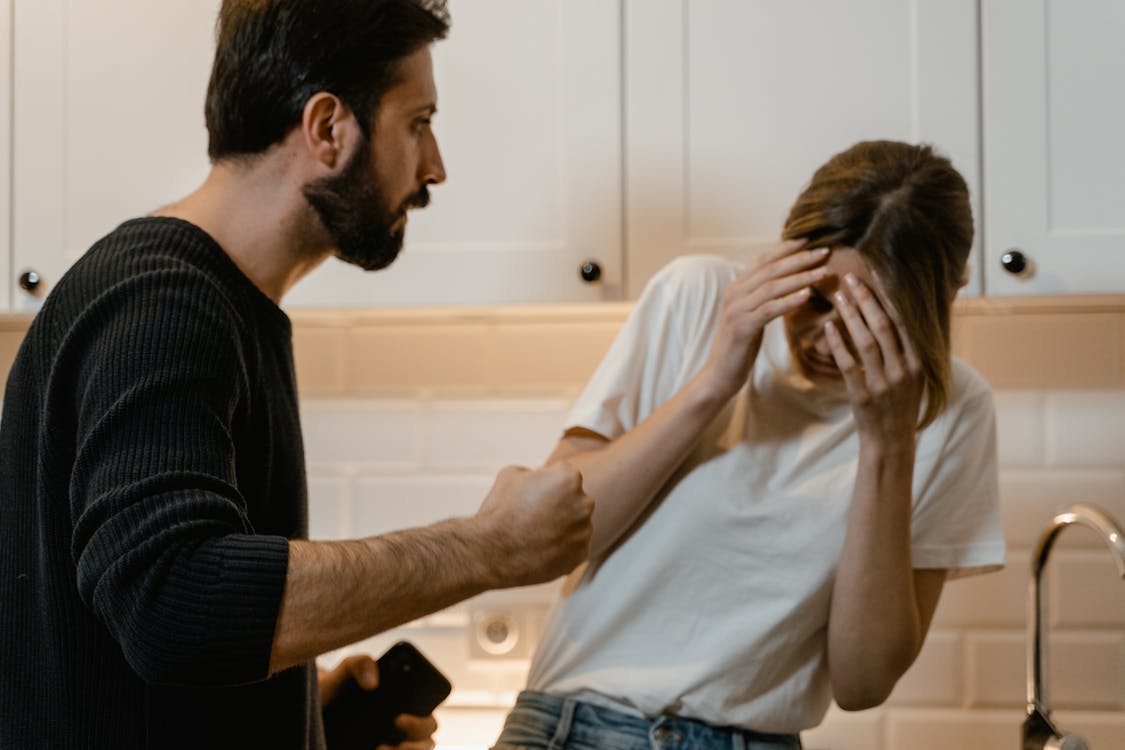 Obviously, every company that chooses to seek out an endorsement deal with a celebrity hopes that the celebrity can avoid the negative aspects of fame. A scandal-free celebrity is one who has managed to maintain a clean image, avoiding controversy throughout his or her career. Consider, for example, the actor Keanu Reeves. Besides being one of the most humble and down-to-earth celebrities, Reeves has also gained notoriety for showing utmost respect to the women he has worked with on the set. In an age where dozens of noteworthy Hollywood personalities have been implicated in sexual misconduct scandals, brands would do well to seek out celebrity partners who have a long and proven track record in behaving correctly.
Obviously, associating with scandal-free celebrities can assure customers of your brand's commitment to high standards and positive societal impact, while also enjoying the increased brand visibility that comes with every celebrity endorsement. The main difference is that the increased visibility will be of a positive type. The only real drawback here is that many admirable celebrities may have stricter standards regarding the types of brands they choose to work with, and will want to ensure that your brand values and ethics coincide with those standards.
The Expert Celebrity
Another celebrity type that is important to know is the expert celebrity. These individual celebrities are known for their expertise in a particular field, such as a celebrity chef or a famous fitness trainer. In the fitness industry, the popular YouTube channel "Yoga with Adriene" has over 12 million subscribers. This media brand´s mission is to connect as many people as possible to the world of yoga by offering high-quality free yoga videos.
Due to the popularity of the platform, Adriene Mishler (the entrepreneur behind the brand) has been an Adidas partner since 2015. Though Adidas has routinely sought out athlete superstars to partner with, the company also realizes that there is incredible value in partnering with smaller-scale, expert celebrities, such as Mishler. The partnership that Adidas has signed with Mishler allows them to advance the sales of their complete line of yoga clothing and accessories.
Expert celebrities, thus, can lend credibility to products and brands within their field of expertise. It is obviously important, then, for brands to seek out expert celebrities within their same industry. On the downside, however, some expert celebrities will probably not want to do an endorsement deal with a brand that is a direct competitor of their own product lineup. Returning to the example of the fitness guru Horton, because he has his own line of supplements, he is most likely not going to be doing any sort of endorsement with other similar companies that could be considered a direct competitor.
The Niche Celebrity
Lastly, we have the niche celebrity, who are those celebrities that may not have mass appeal but have a strong, dedicated fan base in a specific demographic or subculture. For example, unless you are into the world of knitting, crocheting, and other similar activities, chances are that you have never heard of Donna Wolfe. She is the founder of the YouTube channel Naztazia, which specializes in publishing DIY Tutorial videos on crochet, knitting, sewing, quilting, beading, wreath making, and other similar craft activities. The Naztazia YouTube channel currently has over 1.4 million subscribers and Wolfe has become a perfect example of a niche celebrity who has used the power of social media (YouTube in this case) to quickly grow her brand.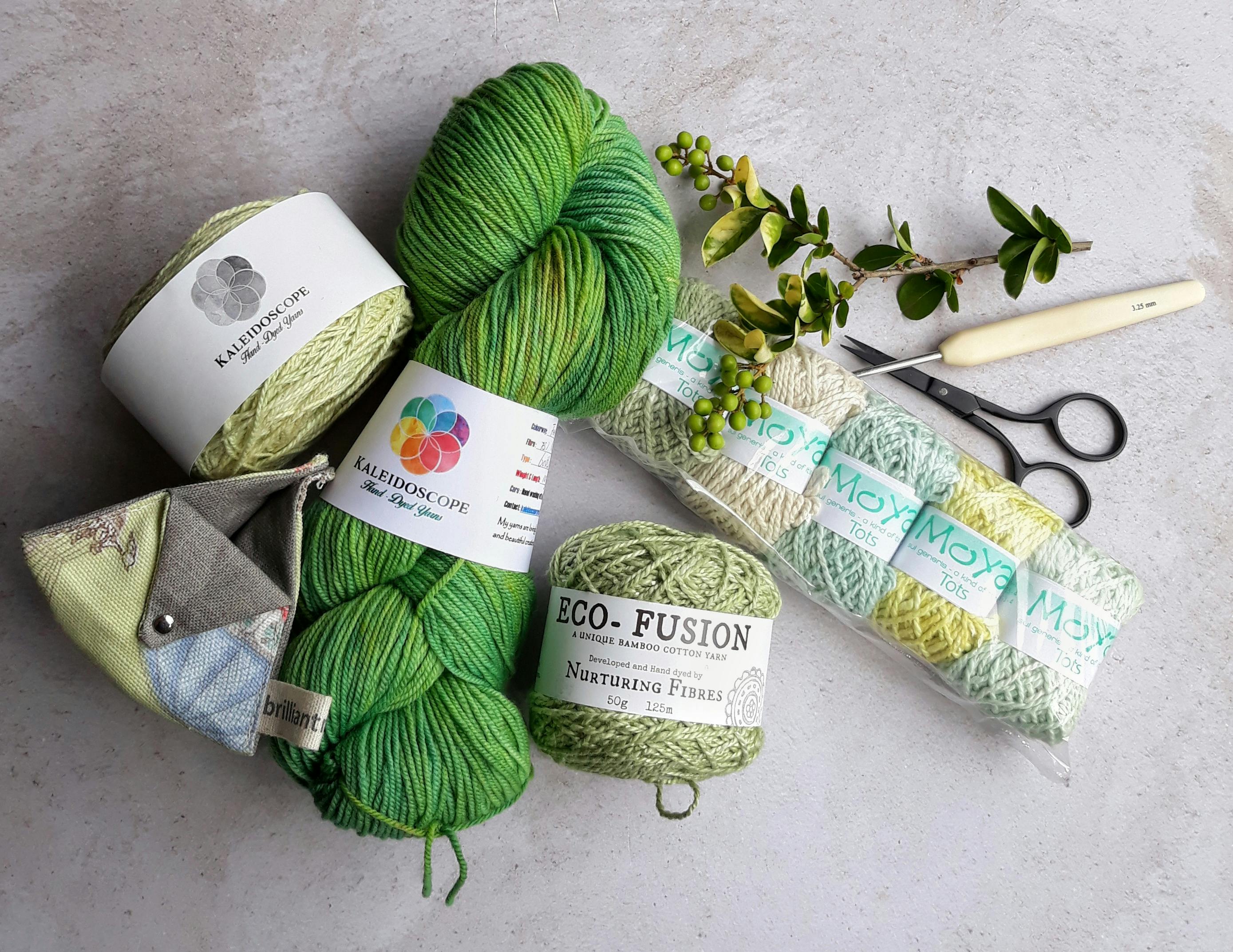 Companies that operate in this business niche would do well to seek out her as a potential marketing partner to help convince consumers interested in the arts and crafts niche to purchase their products. On her Amazon.com account, Wolfe recommends dozens of different products, DIY arts and crafts books, and more, earning commissions on each sale while also helping these companies boost their sales.
The evident drawback to partnering with a niche celebrity is that he or she will most likely not have much influence or power of persuasion outside this niche group of consumers. For larger brands that operate in many different consumer niches, it might make sense to seek out celebrities with a wider scope of appeal and popularity.
Factors to Consider When Choosing a Celebrity for Endorsement Given the fact that there are so many different types of celebrities out there, how might a company or a brand realistically go about deciding which celebrity would be best to pursue for an endorsement, appearance, or other longer-term partnership? Here is a brief list of a few factors that should be taken into consideration when choosing the best type of celebrity for your company to work with.
Know your brand's target audience: The most important factor in determining the type of celebrity that will fit best with your marketing goals is to know your brand´s target audience. Once you have determined your targeted consumer demographic, you can begin to narrow down the list of celebrities that might make sense to pursue.
Determine your brand values: As we mentioned several times throughout this article, it is important to ensure that the celebrity you work with embodies and shares the values that are the driving source behind your company´s goals and mission. Obviously, ensuring that you have a clear understanding of your brand values is the first and most important step in this process.
Make a realistic budget: Next, you also need to make a realistic budget so that you can know how much you have to spend on a celebrity partnership or endorsement. This will help you determine whether you seek out an A-list celebrity or an up-and-coming celebrity. Your overall budget can also help you determine the type of financial agreement you can offer to the celebrity. In some cases this might be straight-out financial compensation, in other cases, you might be offering equity in your company or some other form of innovative agreement.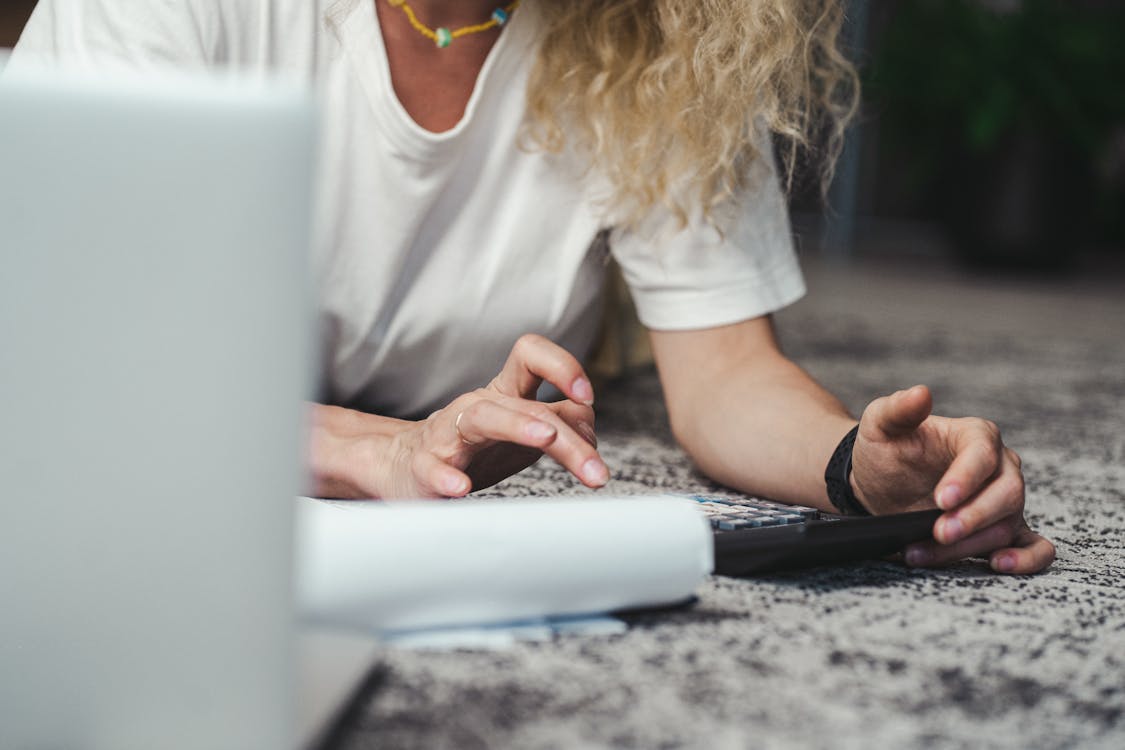 Outline the goals of the partnership: Lastly, you need to make sure that you have clearly outlined and defined the goals for your partnership. There are obviously going to be vastly different objectives and purposes between a non-profit looking to raise awareness for poverty-reduction initiatives in the Third World, and a startup company looking to attract customers in a competitive marketplace. Once you have clearly defined goals, you can start to narrow down the list of celebrities who might fit well with those goals.
Conclusion
It is important to note that these categories of celebrities are not rigid and unchanging. In some cases, a celebrity may move between different categories, or permanently "reside" in several of them all at once. However, these broad and overarching celebrity types can help a brand ensure that any endorsement or partnership aligns the celebrity's persona with the brand's image and goals.