Introduction
If your business or brand is looking for a marketing strategy that can help you stand out from the competition, differentiate your brand from others operating in similar spaces, and create higher brand awareness amongst consumers in a given geographical area, you might consider leveraging the power and influence of local celebrities. When most of us think about celebrities, we probably conjure up images of movie stars, famous musicians, or athletes who are recognized worldwide. In certain territorial jurisdictions, however, certain local figures may harness just as much celebrity power and recognition amongst a localized consumer base. In this way, local celebrities can play an important role in an overall marketing strategy aimed at geographic targeting of a certain consumer demographic within that area.
Targeting local celebrities is a great strategy for brands who either only operate in a specific geographical area, or who are looking to expand their sales and operations into a new space. In this short article, we explain who might qualify as a local celebrity, the impact of these celebrities on local audiences, and how brands can design a marketing strategy that gets the most impact out of any sort of endorsement or partnership with those local celebrities.
Who Counts as a Local Celebrity?
Just because your best high school friend has a couple thousand followers on Instagram doesn't necessarily qualify him or her as a local celebrity in the town where they grew up. So who exactly does qualify as a local celebrity? In general, a local celebrity is anyone who might be instantly recognized by large segments of a consumer demographic in a given city, town, or demarcated geographical area. A local celebrity will be someone who, because of their localized recognition and reputation, has the ability to positively influence people through a targeted marketing campaign. Some examples of people who might qualify as local celebrities include:
Local News Personalities: News anchors, reporters, and meteorologists often become quite well-known within their broadcast areas due to their daily appearances on TV.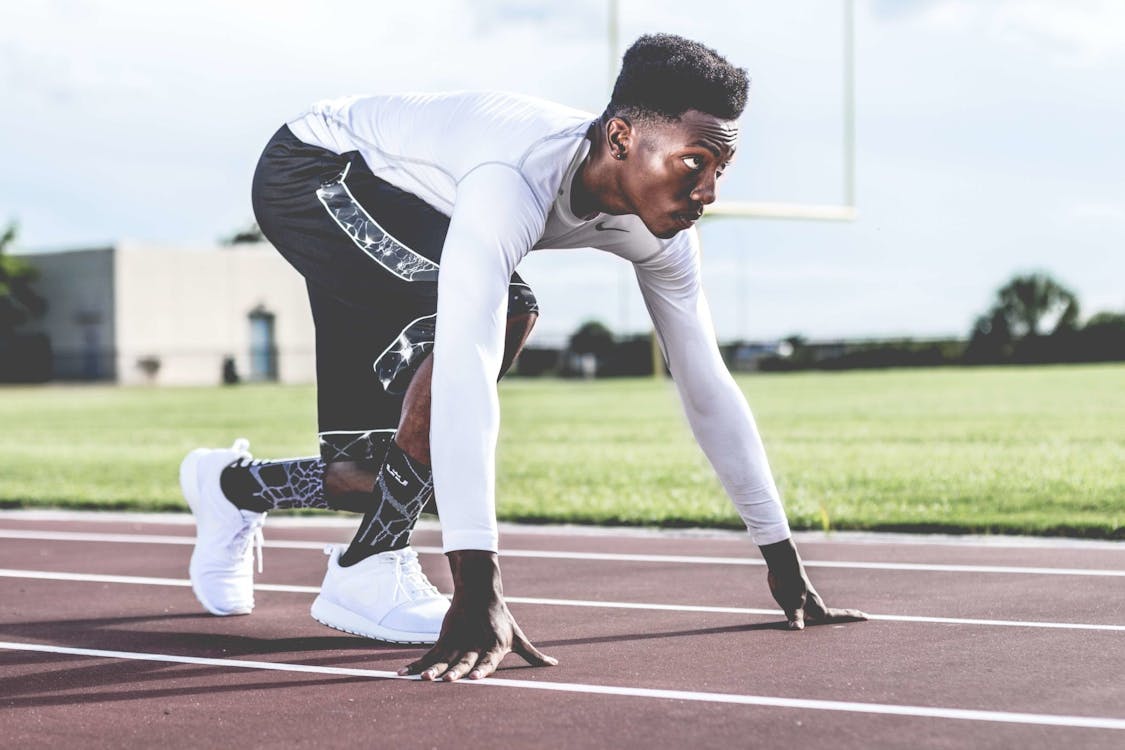 Local Athletes: Players from local sports teams or renowned athletes from the area, especially in communities where sports are a significant part of the culture. In smaller markets, semi-professional sports teams are often a cornerstone of the community culture, and those athletes may be well-recognized. With the relatively recent passing of national name, image, and likeness laws (NIL), college athletes can also be utilized as local celebrities for marketing campaigns.
Local Musicians and Artists: Those who have made a name for themselves within local music, art, or theatre scenes can also drive a strong appeal to local consumers.
Local Business Figures: Successful entrepreneurs, business owners, or CEOs who are recognized within their communities are another great example of local celebrities, especially if those business figures have been active in community life.
Social Media Personalities: Another example of local celebrities are those individuals who may have gained a significant local following on social platforms and are particularly popular in the area. For example, an Instagram food blogger who reviews restaurants exclusively in the city of Miami might be a great local celebrity to partner with for a food brand looking to expand into the Miami market.
Community Leaders: Lastly, community leaders such as local politicians, activists, or other individuals who have a high degree of visibility and influence within the community, could also be a great option to partner with.
The Impact of Local Celebrities on Local Audiences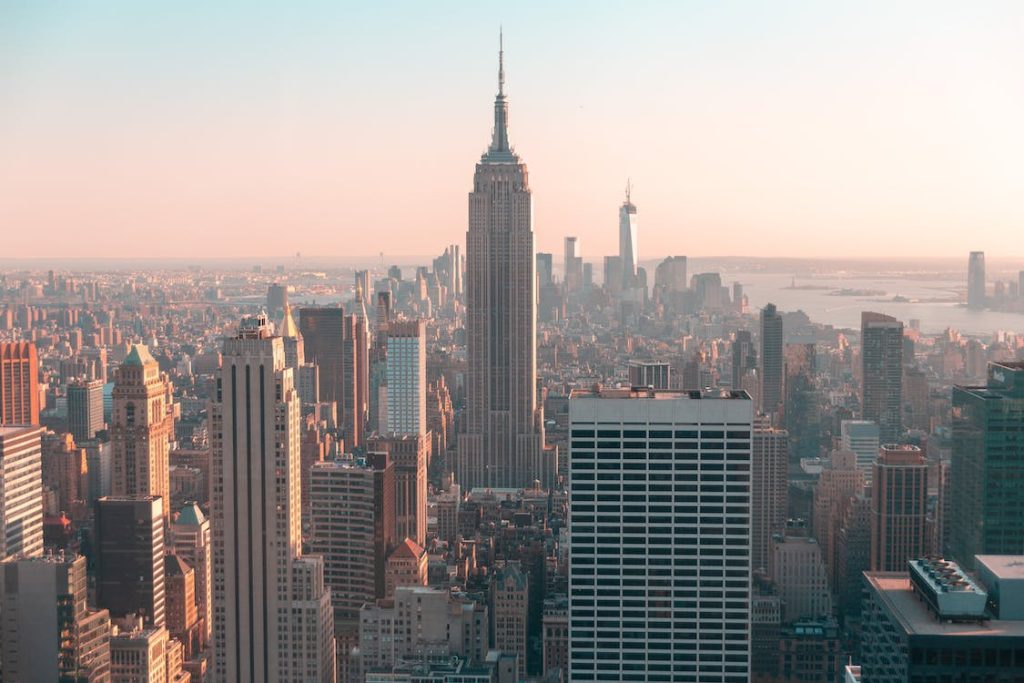 In most cases, a local celebrity in New York City, might be essentially unrecognizable in another nearby area, such as Boston or Newark. Given this drastically reduced geographical area of influence, why exactly are local celebrities able to yield such a powerful impact? For starters, people generally have stronger and more intimate feelings of connection and affection for the communities where they live, work, and spend the vast majority of their time. Local celebrities are able to "tap into" that reservoir of emotion and affection for a shared place. In marketing terms, this shared affection for a place is able to create a sense of trust, transparency, and conviction in the targeted consumer audience.
In short, because the consumer knows that the local celebrity does in fact have a real connection and association with the local city or other geographical area, they are most likely going to consider the local celebrity endorsement of the brand to be genuine and authentic. In some cases, consumers tend to be distrustful and suspicious of certain endorsements by larger, A-list celebrities, especially when those marketing campaigns are not well designed to create a natural and authentic "feel."
For example, earlier this month (June 2023), Luther Burden III who is one of Missouri's rising college football stars signed a major endorsement deal as the new spokesman for Imo's Pizza, a local pizza chain based out of Saint Louis. As the new face of the pizza company, this local celebrity athlete will appear in Imo's print, electronic, and billboard advertising, and the East St. Louis native will also engage in social media outreach for the hometown pizza chain.
Though most people outside the Saint Louis—Columbia—Kansas City corridor might have never heard of Burden, he is widely recognized in the state of Missouri. The pizza chain wisely signed him for a NIL sponsorship/endorsement deal, which first became allowed in 2021. If Burden goes on to achieve major fame in the NFL, this will obviously pay even larger dividends for the company.
Another way that small-scale local businesses can leverage the power and influence of local celebrities is by utilizing the fame of local celebrities who have gone on to achieve more worldwide fame and influence. Not every celebrity of course will have strong connections to their community of origin. However, many celebrities have fond memories of the small communities where they first got their start. For example, the majority of the members of the multiple Grammy award-winning rock band "Cage the Elephant" are from the small town of Bowling Green, KY. Though they have since gone on to achieve worldwide fame, they regularly return to their city of origin.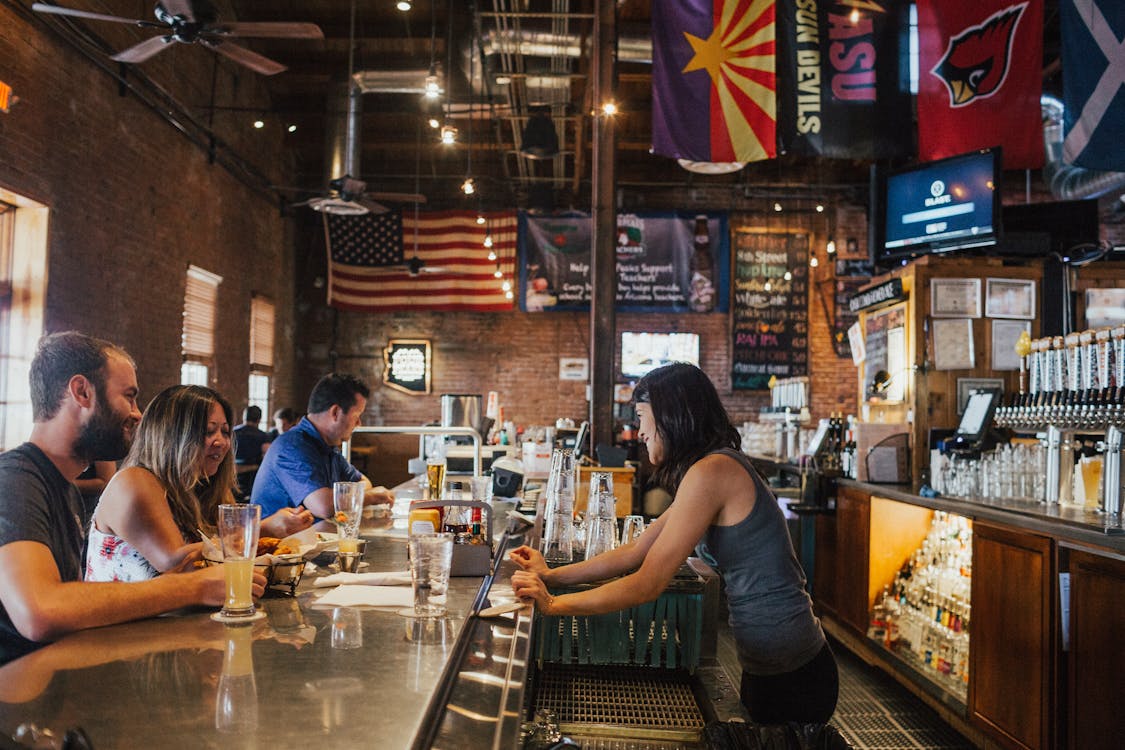 The local bar where they used to perform regularly when they were just an up-and-coming rock and band has parlayed those early connections into major concert events. When the band is back in their hometown, they have offered several concerts at that small bar, obviously helping to create major revenue growth for the company. Furthermore, a local music store in Bowling Green hosted the band in 2019 when they released one of their newest albums. These types of events and connections are obviously a great way for smaller local businesses and brands to instantly create a sense of recognition and respect amongst local consumers.
How to Choose the Right Local Celebrity
Since local celebrities can have a major influence on local populations, how exactly should a local business go about choosing which local celebrity to seek out for an endorsement or longer-term partnership? The most important factor is to ensure that you target a local celebrity whose image, character, personality, etc. align naturally with your brand´s image and values. Just as with endorsement deals with A-list and B-list celebrities, it is important that the targeted consumers believe that the partnership with the local celebrity is authentic and genuine. If a local barbershop partners with a news anchor who has been bald for several years, the local consumer audience is most likely going to be distrustful of any endorsement offered by that local celebrity.
Other factors that need to be taken into consideration when choosing a local celebrity include:
Relevance: The local celebrity you target needs to be someone who has an apparent interest or natural affinity with your business or the products that your brand is trying to market. For example, if a local clothing company is trying to connect with local consumers, partnering with a well-recognized news anchor who has an interest in the latest fashion trends would be a great example of a relevant local celebrity partnership.
Credibility: Similarly, any endorsement deal with a local celebrity needs to be seen as credible in the eyes of the targeted local consumer demographic. The credibility of a local celebrity endorsement will largely depend on the natural affinity and "fit" that comes through the type of endorsement or partnership that is released to the public.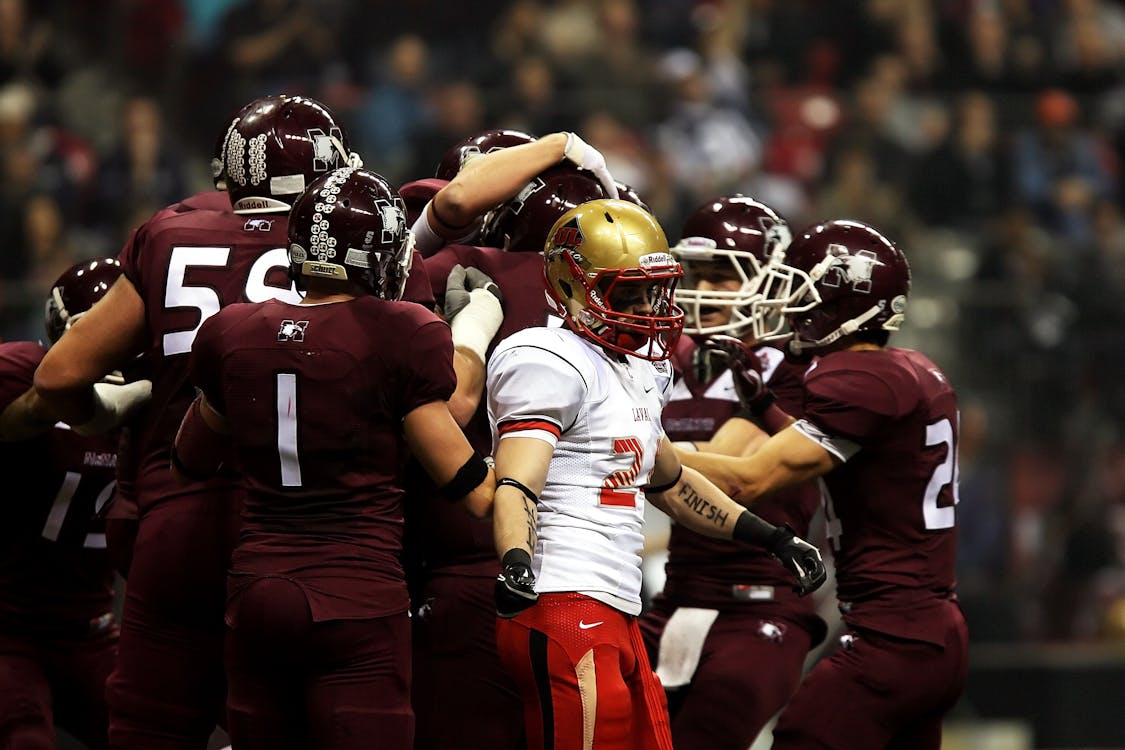 Popularity: Lastly, the level of popularity of the local celebrity will also be an important factor. Going back to the topic of NIL deals with college athletes, the punter on your local college football team is most likely going to be much less well-known and recognized than the quarterback or some other star player. Choosing local celebrities with proven popularity levels is obviously fundamental for success.
Maximizing the Local Celebrity Partnership
Once you have landed a local celebrity partnership or endorsement deal, there are several strategies that can be used for maximizing the impact of that partnership. Obviously, you want to ensure that the marketing "material" or "medium" that you use is attractive and influential on your targeted consumer demographic. In the case study of the University of Missouri football player who signed a NIL deal with a local pizza chain, the brand wisely decided to use that NIL deal in a variety of marketing ploys, including billboards, commercials, print media, and online marketing techniques. It is important to ensure that your brand has the proper people on board to develop innovative, creative, and influential marketing material that will exploit to the maximum the influence of the local celebrity.
Secondly, you might also consider hosting local celebrities at local events in order to showcase the authenticity of the partnership. For example, if a local restaurant has signed an influential news anchor to an endorsement deal, you might consider bringing asking that local celebrity to show up at the opening of a new locale. Also, local celebrities can also have a major impact on promoting your brand through local media advertising and social media collaborations. For example, if a local celebrity is going to be doing an interview with a local, well-followed podcast, even the briefest mention of your business or brand could have major positive effects.
Pitfalls to Avoid
As with any celebrity endorsement, using local celebrities can also have some challenges and risks associated with them. The popularity and influence of local celebrities can be fleeting. For example, if a local news anchor suddenly gets replaced by a younger, up-and-coming broadcaster, his or her popularity will quickly diminish. Similarly, a famous college athlete who chooses to enter the transfer portal and move to a different university would obviously lose the appeal to local consumers, especially if he or she chooses to move to a rival university. Local celebrities can also be subject to scandals and local gossip that could reflect badly on your company.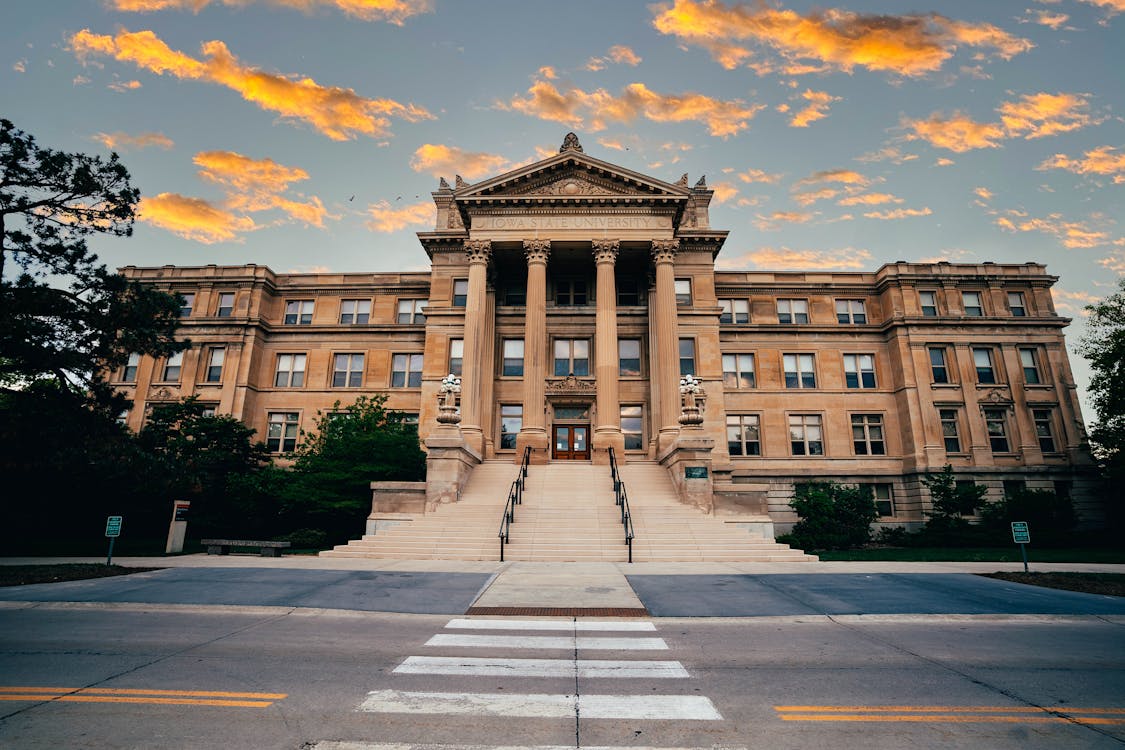 The best way to mitigate these potential challenges and risks with local celebrity endorsements is to be clear with the local celebrity when drawing up the endorsement contract. Because of their relatively limited levels of fame and popularity, brands can be a bit more demanding in the contractual protections and demands. For example, when signing an NIL deal with an athlete at your local university, a clause in the contract might be able to nullify that NIL deal if the athlete chooses to move to a new university.
Getting in Touch with Local Influencers and Celebrities
Finding the contact details for local influencers and celebrities often depends on their level of fame. High-profile local influencers will usually have professional representation, such as a talent agency or public relations firm. You can use Booking Agent Info to find their representation or their direct contact info. On the other hand, very small local influencers may not have formal representation, making them more accessible. You may be able to reach them by sending them a DM to their social media accounts.
Once you have the contact details, there are multiple approaches to making that first touchpoint. If you're reaching out to a well-known local celebrity through an agency, a formal, well-crafted email is often the most appropriate method. Your email should introduce who you are, give a brief overview of your brand, and outline what a potential collaboration could look like. Personalization is key; make sure your email is tailored to the individual and doesn't come off as a generic mass message. If you're contacting smaller local influencers directly, you may opt for a more casual approach, such as a direct message (DM) through social media platforms like Instagram or Twitter. Regardless of the method, remember that the goal is to initiate a professional relationship, so keep your message concise and respectful.
In some cases, leveraging your existing network can offer a foot in the door. If someone you know has a direct connection with the influencer or celebrity you're targeting, a personal introduction can be incredibly valuable. Don't underestimate the power of community events, charity functions, and industry parties either. These settings offer excellent opportunities for face-to-face interactions, making it easier to pitch your collaboration idea in person.
Conclusion
Local celebrities can have a positive, lasting impact on a local consumer base. For local businesses that exclusively operate in a certain geographical area, or for larger brands who are looking to expand into a new city, using local celebrities to endorse your brand and promote your products is a proven strategy for successfully connecting with the local consumer base.