I recently sat down to talk with Johnathan Sims of MC Media Works, a public relations, marketing, creative services and representation agency that serves diverse clientele across the nation. MC Media Works has been heavily involved with event promotion and execution, and specializes in the mastery of new media to take clients and organizations to the next level. Based out of Atlanta, MC Media Works started as a company offering PR and marketing services for artists. It later began to organize events for artists and for music musicians, and has since branched out into several different areas of the industry, including major artists such as Jacquees.
MC Media Works also is involved in the world of professional sports. They represent major athletes such as C.J. Prosise of the Seattle Seahawks and have also organized events such as a Charity Golf Tournament for the Atlanta Falcons. In this interview, Johnathan shares with us several insights into his work in marketing, PR, events promotion, and other elements of the celebrity industry.
Marketing and public relations (PR) is an extremely diverse field within the celebrity and entertainment industry. From Johnathan´s perspective,
When we were doing marketing and PR we really were aiming towards doing campaigns for brands or for artists. One of our first clients was CyHi The Prince, so we created his whole marketing campaign and did all of his publicity: marketing meaning I actually do graphic design. So, I designed most of his promo materials and if I didn't design it, I was the person in charge of hiring the person for the artwork. On the public relations side, I mentioned that we featured in MTC, XXL, XXL Covers, on television interviews with MTV.
Johnathan also mentions that part of his PR works with some of his clients required working directly with different media outlets to get positive, engaging press for some of his celebrity clients.
We also worked with a company called Rolling Out. So, we were hired by Rolling Out—which is a magazine—and pretty much, they allowed us to create our own issues for this magazine. So, we created an issue called Summer: All Summer '16 and pretty much we collected all of the hottest artists. It was somewhat like a XXL cover when they have the personal cover, but we just did one for just whoever was hot that summer or who we thought would be hot for that summer…We pretty much put together this monster cover for the company.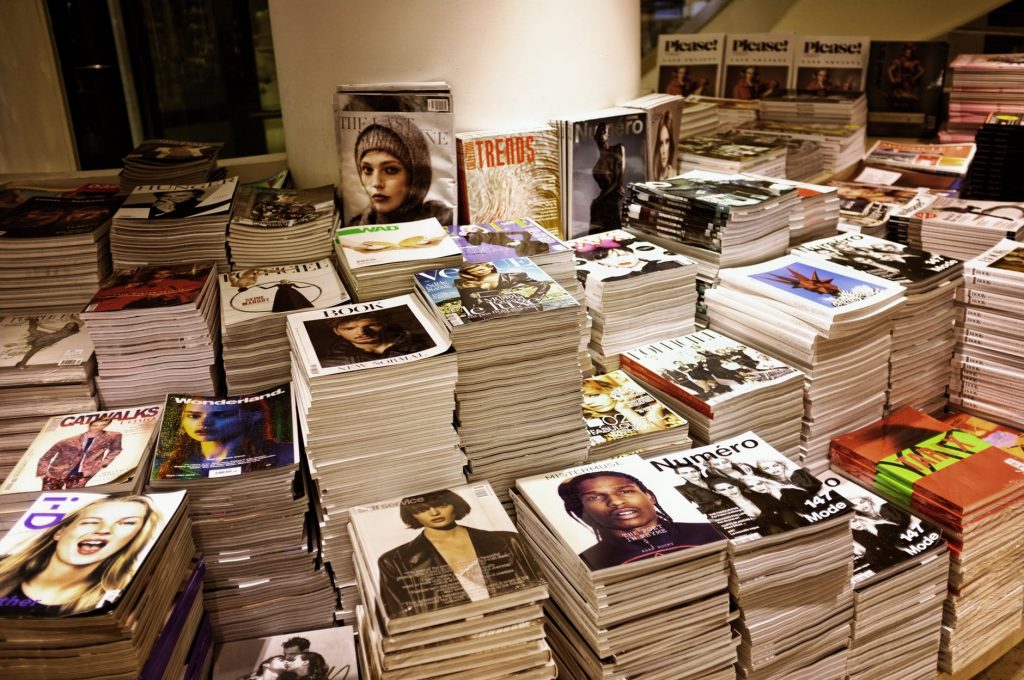 In some cases, the line between PR and marketing blends together in Johnathan´s work, which can be beneficial when it comes to working in a holistic manner for his clients. After designing the Rolling Out Magazine issue, Johnathan also organized PR around that marketing material.
There´s like a different side of marketing and PR where it's more creative marketing and putting together structures and events for people as well. So, on the top and the bottom where we actually had to choose the actual artist for the cover of the magazine, actually write the articles, collate their interviews and from that give that to their staff; let them put it into format for the paper. Then the issue was released and had to follow with the artists to make sure they posted. And then we had a release event, so we had to plan the release event, ensuring Hennessy as a sponsor for the event and the location, and then when we had a release party. So we took care of all that, so that's kind of like the whole PR and marketing side of things, I guess you could say.
Johnathan is also involved in a wide array of creative work, such as preparing the logistics for shooting videos with Rich Homie Quan and Jacquees.
I didn't shoot the video, but I hired someone to shoot it but we came up with the concept. I went to the actual location to secure the car, secured the house…I also used to dance in college. I was a choreographer, so when it comes to dancing I would be with Jacquees' choreographer or with the dancers; I made sure that everything's on point, so I believe bringing an advantage to that video shoot for like a whole creative.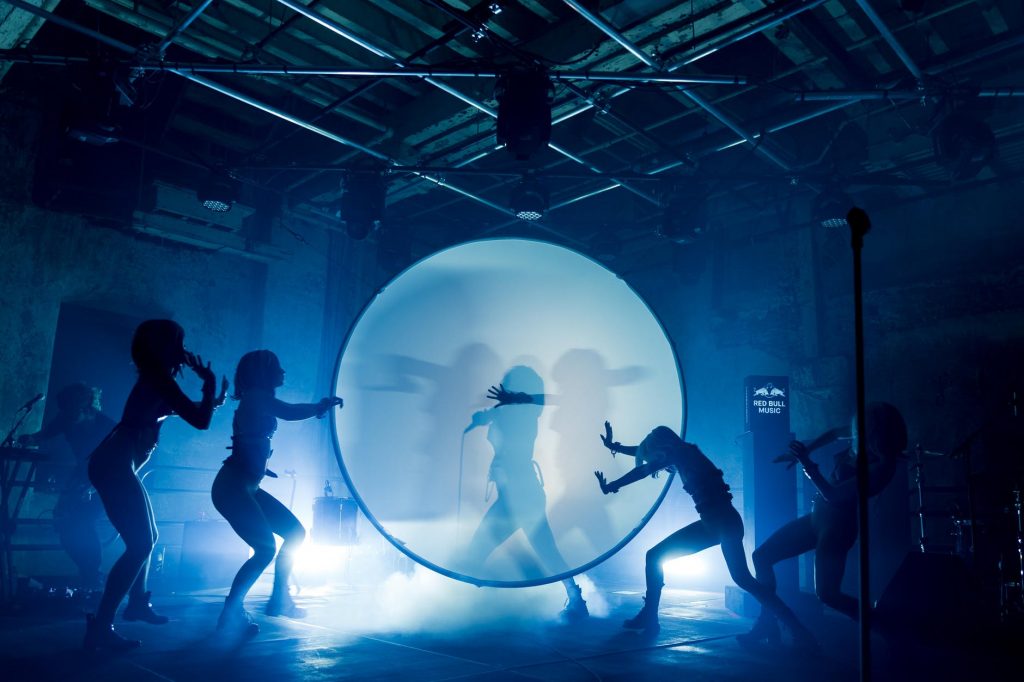 During some of his creative and managerial work with his celebrity clients, Johnathan has also been intimately involved in brand integration or product integration to help increase and diversify revenue streams for his client.
I think we definitely have different brands that have position like clothing and videos. So, I've worked with different clothing brands where they shipped us stuff and then paid us to actually wear in the videos. Or different products or different alcohols where I think, originally Quan had an alcohol week; I got a sponsor for him that was pretty new and he was drinking in the video.
For brand managers and startup companies looking to create some sort of collaboration or brand partnerships with major celebrities, contacting people who work closely to the celebrity is obviously an important first step. Once you get their contact info, developing a strategy for brand integration hinges on being able to successfully reach out to the celebrity agent, manager, or publicist.
For instance, Rocksmith was a very popular clothing brand at one point. And when I negotiated CiHy's deal with them, it included a budget for a video shoot, but the video shoot included their clothes, you know? So, that was like one way of integrating their brand with ours…Sprayground is a book bag company…and they had an endorsement with Jacquees where he had his own bag line and part of his deal I negotiated where they would have to shoot the video, and in the video, of course, he would wear one of the bags.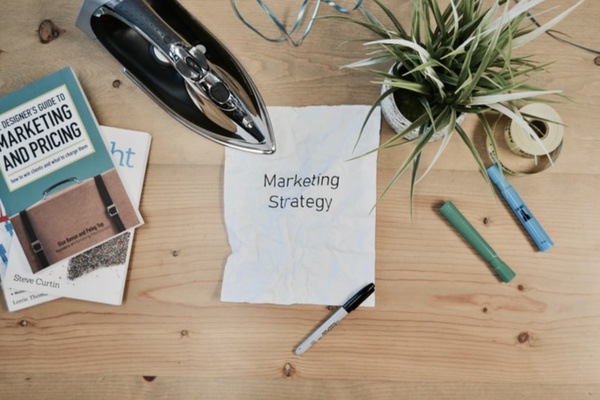 Those collaborations with brands like Rocksmith and Sprayground came about through different channels or strategies. Johnathan mentions that his personal contacts through prior work helped him negotiate brand partnerships and endorsement deals for his clients. This goes to show the importance of developing and maintaining strong relationships with people who move in the celebrity industry.
I've known Sprayground for years, so pretty much me knowing them for years and bringing my client through their showroom in New York (is how the deal got done). I tried to get Rich Homie Quan to actually get a deal with them but during the time, you know, it just didn't work out. So then, of course, when Jacquees came into his stardom, it was easy to take him back there and say, "Hey, would you guys like to do a collaboration?" to the owner, David Ben David. He loves Jacquees, so he was like, "Yeah, let's do it!" So, I mean, it was as simple as taking Jacquees up there because I had already had a relationship with them to do the collaboration. And similar with Sean John—Jacquees who was the face of one of Sean John's campaigns.
While personal contacts are obviously helpful when it comes to scoring a branding partnership, not all brands will have that luxury. Smaller, startup companies might especially have a difficult time making the necessary contacts with celebrity agents, managers, and publicists. For brands that he doesn't personally have contact with, Jonathan mentions that email and Instagram is the best way to contact him.
What's crazy is that people are so into Instagram and DMs…I thought it was unprofessional, but, at this point in time, that's the way stuff happens. But, I mean, email is like the most conventional way (though) a DM or a message on a social network (also works).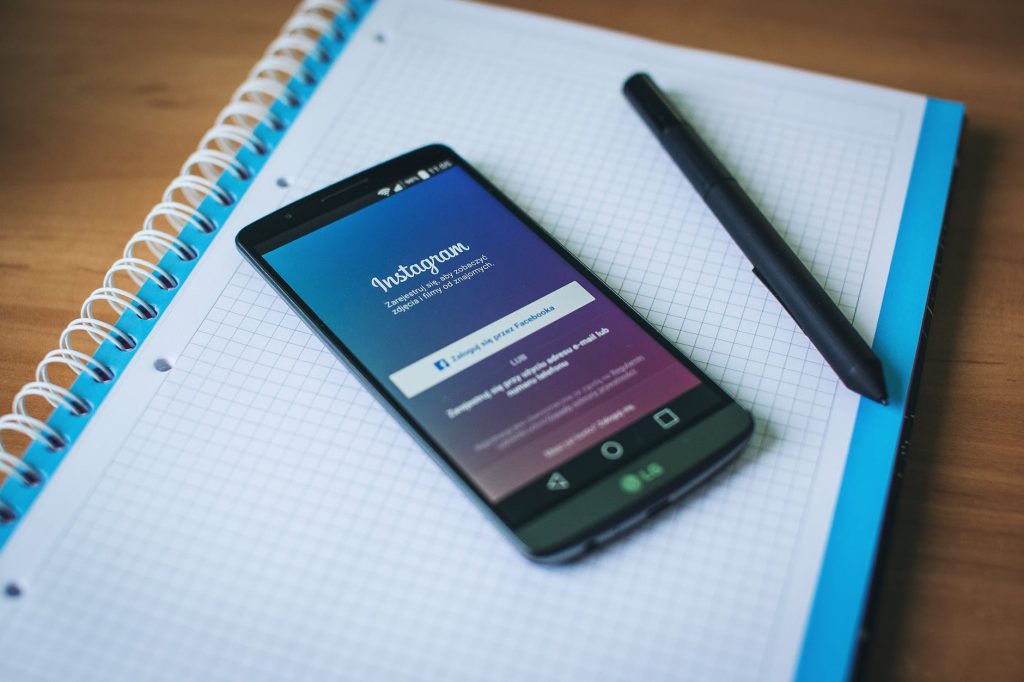 Here at Booking Agent Info, we´ve written a complete guide on how to email a celebrity booking agent and the biggest mistakes to avoid when attempting to contact a celebrity representative. From Johnathan´s perspective:
The things that I look for is the professionalism in what people send you, because that means that they took their time to actually you know, create a message or an email that you are going to read and it has all the information in there that I don't really have to come back asking too many questions from your initial email, you know? So, of course: who, when, where, where. I think that's like the basis of things that people forget, like, "Who are you? When do you want to do this?" "Where do you want to do this and how do we benefit? What's our benefit from it?"
Obviously, people like Johnathan are most interested in discovering how potential branding and endorsement deals can benefit the clients they represent. Thus, clearly stating the benefits that your brand is offering is a key to successfully reaching out.
How can I benefit from this idea should be right there in the email…Before we even talk, I'm already kind of like identifying that, "Okay, this could be beneficial in these areas". The person has written the email, like, "Hey, I want you to do this". And it's like, "Well why? How do I and how does my client receive any benefit from doing something with you. What is your following? Who are your past clients? Or who have done this with prior to me?"
Johnathan also mentions that finding a brand that fits with his client´s image and values is also important. When choosing the best endorsement deals and branding partnerships, Johnathan tries to find brands that align with these elements.
I tell Jacquees all the time that he's an R&B and somewhat hip hop artist, but your brand doesn't always all the way align with hip hop. Him being a singer, people think of singers in more of a different light than they do a rapper, you know? (I look for brands that don´t) tarnish his overall name or look…He´s a young guy, most of his fans are young, and then they're women. So it's like, people don't want their children following you if you're on Instagram, smoking all day. My client could accept a Backwoods (cigars) endorsement (but) that's one brand that I can't align his brand with. At the end of the day, we might take $200,000 from Backwoods and then scare away Ruffles who was going to give us $4 million, you know? So, it's just all about deciding what aligns with the client's brand and what makes the most sense for them in the long run.
Currently, Johnathan is working with Jacquees helping him to start up his own clothing brand. As a celebrity, Jacquees is essentially a fashion influencer, and Johnathan is wanting to help him move that influence into his own line of clothing. They are also attempting to land major endorsement deals with corporate brands such as Coca Cola.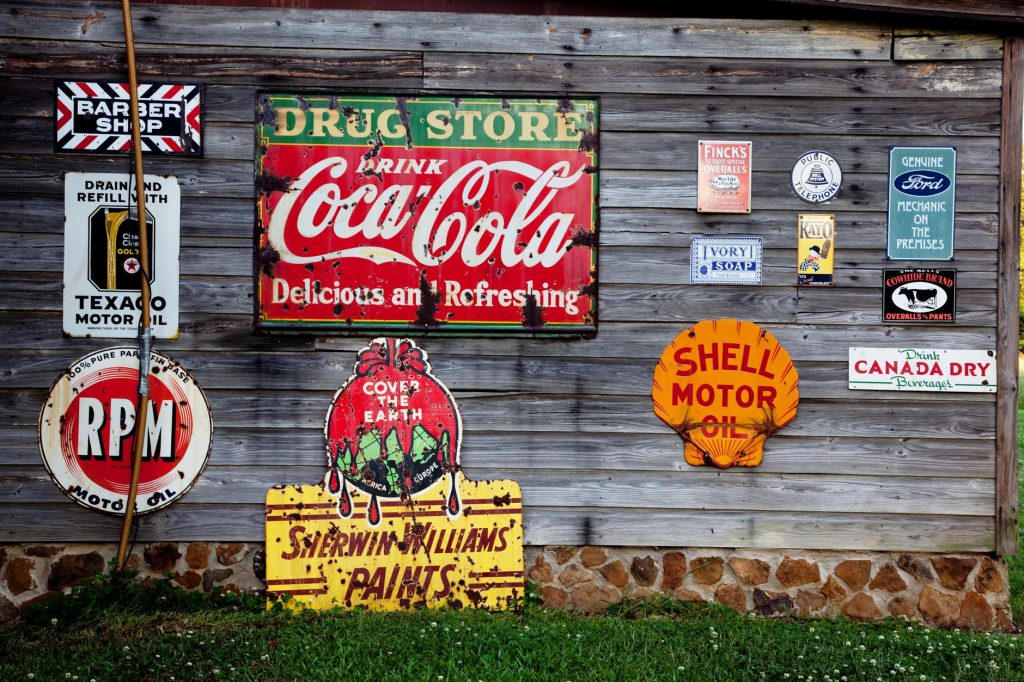 Johnathan also was behind the recent "King of R&B" campaign for Jacquees. Obviously, that type of statement certainly sparks debate amongst music lovers and it was precisely that debate which helped generate more traffic and popularity for Jacquee´s career and exposure.
Prior to the campaign, a lot of people were telling him like, "You're the next guy", "You're the voice of the next generation", "and You're the only one that's kind of like doing it". He didn't wake up and just think, "Oh, I'm king of R&B". He's been putting in a lot of work to make that happen.
Johnathan also shared with us some of the specific types of deal structures that he has put together for some of his clients. When approaching a celebrity agent or representative, knowing how to structure a potential endorsement or branding partnership is essential to close the deal. For the Sprayground backpack deal we mentioned above, Johnathan tells us that they negotiated a revenue split. He also mentioned that he´s certainly not opposed to working with startups and smaller companies.
If it's a newer company, of course, we're looking for equity, because we're really blowing up your brand, you know? I've structured deals to where, of course, you definitely want the upfront cash if possible. But then, outside of just the cash, we want the benefits of marketing efforts. I want to make sure that the campaign that you're going to do is going to be put in the right places. Like, I want to make sure that you have bus advertisements. I want to make sure that you have billboards, so it's not like a small collaboration. So, when I did with Sean John, we had billboards, we had bus covers like to cover the bus stops all around Atlanta.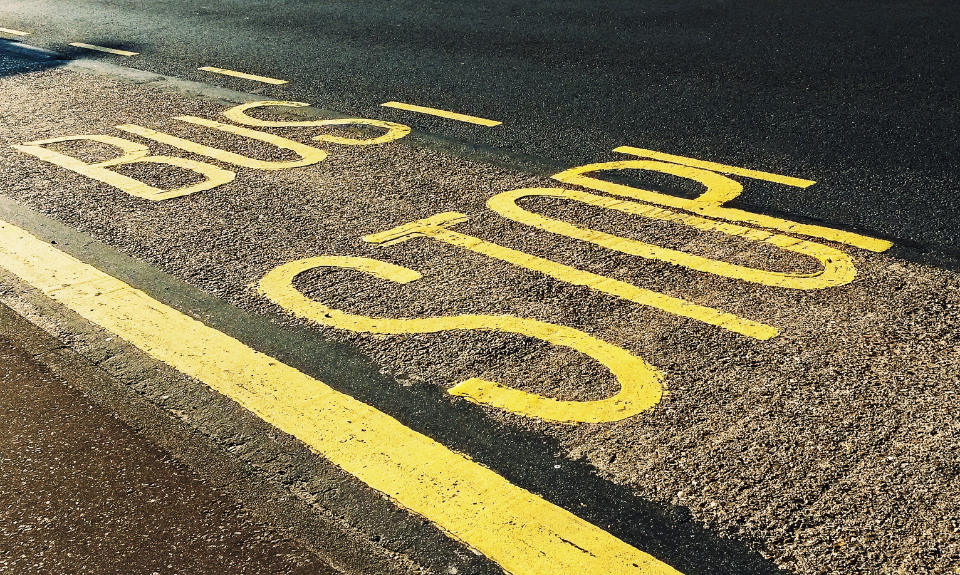 Smaller brands and businesses, of course, should explicitly explain who they are, the budgets that they maintain, and how they plan to make an advertising campaign work, both for the celebrity who has collaborating and for their own financial success. Fortunately, celebrity agents and managers like Johnathan are open to working with brands of all sizes, as long as they can prove to be a good fit and show mutual benefit possibilities.