I had the chance to interview one of our members, Shane Fairbrother of Medtainer. Shane has managed to effectively reach out to celebrities and set-up deals to put his brand of marijuana containers into the spotlight. He was able to provide me with some valuable tips to help others who are looking to work with celebrities, and what has worked for his company. Medtainer has done deals with celebrities like Migos, Fetty Wap, Dizzy Wright, and many others.
Before Medtainer launched in 2013, consumers had very few options if they wanted to carry their marijuana discreetly. Medtainer had the advantage over its competitors in terms of top-flight quality and materials, but unless consumers tried it for themselves, it would be difficult for potential customers to see the difference between Medtainer and its competition.
Medtainer addressed a glaring hole in the marijuana market: containers that were smell-proof, waterproof, and air-tight. Other companies had previously attempted to develop something that met those needs, but until Medtainer, none had succeeded.
Medtainer was originally developed for pediatric and geriatric patients who needed a container that could crush their medicine into powder for easier ingestion. However, the brand soon realized that the product also doubled as an ideal container for marijuana users.
To tap into that market, Medtainer worked with celebrities who were well-known marijuana users and could offer an authentic product recommendation to their audience. And to connect with those celebrities, Medtainer used Booking Agent Info. "The platform allowed us to [find and] create relationships with celebrities and artists," Shane told me.
Once those contacts had been established, says Shane, Medtainer was able to "develop [those relationships] into product endorsements, Medtainer placements in songs and music videos, [and] Medtainer merch inclusions on [the artists'] tours."
Of course, securing the right celebrity endorsement isn't as simple as just sending an email. A large part of setting up a successful partnership is being able to adapt depending on each celebrity's expectations. "Everyone is different," Shane said. "Some celebrities may be looking for money up-front."
But just because some celebrity's prefer to do cash-only deals, there are other options available with the right celebrity. "Others [were] more willing to mold a creative partnership and barter [using] each other's connections, [such as] helping with other product sourcing," Shane said.
In order to uncover potential alternatives to a standard endorsement deal, Shane told me, the key was to establish a personal rapport first with the artist's representation. And as they note, building that relationship can go a long way towards a successful partnership. "Based on the read you get on the manager/publicist/agent, [you can] establish your plan of attack and how you can best fit your company's objectives and goals into the deliverables they're asking for."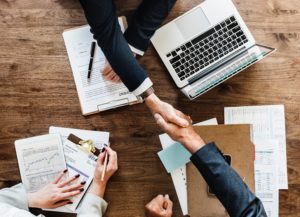 By focusing on establishing a personal relationship, Medtainer was able to earn the trust of artists' managers, agents, and publicists. And once that trust had been established, Medtainer found that those representatives were much more open to trying non-traditional payment structures for the campaigns. Not only that, but those relationships meant that managers, agents, and publicists had a more positive experience with Medtainer, and that came in handy for another key component of Medtainer's celebrity marketing strategy: asking for referrals. "Referrals by these celebrities to other artists and connections in their respective inner circles [opened] up the possibility for other Medtainer inclusion opportunities," Shane said.
Those referrals allowed Medtainer to connect with artists like Wiz Khalifa, Post Malone, DJ Khaled, The Weeknd, Lil' Wayne, and Talib Kweli, big stars who might otherwise have overlooked Medtainer.
The results speak for themselves, says Shane: "[T]hese connections have helped Medtainer achieve a larger mainstream appeal and [greater] brand recognition, resulting in larger customer adaptation and new revenue streams for our overall business."
So what advice does Shane have for working with celebrities? There are a lot of things you can do to establish a successful partnership, but it all starts with one word: "Persistence."
"Many [artists and representatives] get hundreds — if not more — of inquiries every day, so having a pitch package that is attractive and concisely showcases [your brand's] available assets is key," says Shane. Another big factor? "Staying consistent with communication."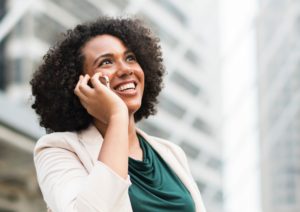 Of course, it's not just about being persistent. As any agent or celebrity representative will tell you, hounding them about an opportunity they're not interested in is a quick way to get on their bad side, which almost guarantees they'll ignore your emails in the future. "Everyone's personality is different," said Shane.
But Shane does see a lot of value in a simple follow-up phone call. "Calling managers or agents as a follow-up to an introductory email works in [creating] a rapport, getting a feel for each other's personalities and establishing a fit past work-related talk to create a real relationship." It should be noted, that he only contacted them by phone after he had gotten a positive reply from them by email. You shouldn't contact them by phone unless you have already gotten permission, and have spoken with them through email.
Building those connections isn't just about making representatives feel good. It's also about identifying what that representative values and what makes them tick. That knowledge is extremely useful for a brand — it allows the brand to tailor its pitch to the individual representative, which can dramatically improve the odds of making a deal.
On top of that, Shane says, by building those relationships, "you can make a lot of connections that you will hold onto throughout many projects."
Since the celebrity and/or their representatives had a strong personal connection with Medtainer, they were more likely to introduce the brand to other celebrities and help the brand make contacts they otherwise wouldn't have. This strategy not only paid dividends in the short term but set Medtainer up for successful long-term relationships with a variety of celebrities.