I recently sat down to talk with Brandon Mimms, who is the former manager of rapper Blac Youngsta, and the president of the record label Collective Music Group (CMG). Brandon is an artist manager with extensive experience in the day-to-day operations of artist relations. He specializes in daily maintenance of interactions with high profile and well-traveled clients where mediating business and artistic collaborations is a premium.
Since beginning his work with Yo Gotti around the age of 20, Brandon was able to learn the industry and help Yo Gotti build CMG. Today, they work with a wide range of artists including Moneybagg Yo, BlocBoy JB, and Blac Youngsta. Brandon took on Blac Youngsta as a personal project and eventually branched out into his own management company.
I kind of took him on as a personal project. Like, let me take him by myself and let me see what I can do by myself and at the same time, I started Mogul Management because I felt like the management perspective of an artist was my strong point. So, I branded Mogul Management at the same time that I was working with Youngsta and I kind of felt like I did a pretty decent job with Blac Youngsta within you know, two to three years.
Today, the artists that he works with sign with the CMG record label, and he then chooses who he wants to work with on a more personal level in the area of Mogul Management. When he started working directly with Blac Youngsta, he wanted an opportunity to prove to himself that he could do more to help kick start young artists´ careers. Within a two year window, Blac Youngsta went from being a virtually unknown hip hop talent to somebody who has over 240,000 followers on Twitter.
With his work at CMG, Brandon recognizes that the record label is smaller than some of the other larger competitors, but is still able to cover a lot of ground.
So, at CMG as a label, we try to set ourselves up for the exact same way that a major label would…(with) the A&R side, you have the recording side, you have the marketing side…(efforts for) movie placements or video game placements; the video teams and commissioners. Like, we try to be regularly what a major (record label) is, just in a small boutique-ish way. And whatever we don't have in-house, we would just outsource it. Like we have our own radio team and even if we sign an artist to a major label, nine times out of ten, we're still going to use our own radio chain and they'll just team with the radio team…So, it's like all a collective effort.

With Yo Gotti, who is now signed with the Roc Nation label, Brandon mentions that Gotti is both a businessman and an artist and is a celebrity who is able to actively participate in a lot of the endorsements and business opportunities that come his way. Gotti, like other celebrities, has been open to both one-off social media endorsements and longer-term collaborations with a wide range of businesses and brands.
Besides working with Rocksmith, Brandon also helped Gotti do some Instagram posts promoting Childsplay Clothing. On a more personal level, he also invested in Prive, a restaurant he purchased for his mother to manage. On a corporate level, Gotti has participated in commercials as a brand ambassador for Monster, a brand leader for high quality headphones and speakers. His work with Monster is focused on creating a specific line of Yo Gotti headphones.
One of the strengths of Brandon is being able to identify endorsements and business deals for his clients that are tailored to their strengths. In the case of Blac Youngsta, he has ability to make content go viral, which is obviously important in the eyes of brands looking to increase their exposure to potential clients and customers.
You know, at the end of the day, it's a business and with the type of personality that (Blac Youngsta) has, he can sell whatever and make whatever cool; I feel like he has that influence…As opposed to a Yo Gotti who, you know, has this cool, calm boss demeanor, you're not going to see him endorse…a Swisher brand because he doesn't smoke. You know what I'm saying? While on the other hand, Youngsta, you may not know he smokes and he may not advertise that he smokes, but even if he didn't smoke and disagreed to smoking, he could still endorse a Swisher brand. If that makes sense.
While he does negotiate one-off deals for social media posts for some of his clients, Brandon also mentions that, as a manager and a president of an important record label, he is most interested in larger deals for the artists he works with and for the companies he manages.
Honestly, I'm looking for that big break (whether) it's… something new that comes our way or (someone) who wants to partner with (the artists we represent and work with) …We've already made money, so I'd prefer if someone came up, like instead of giving us a payment to give us more equity or stock within the company, you know what I'm saying? And maybe five-ten years from now that could be worth way more than they could have paid us in the beginning.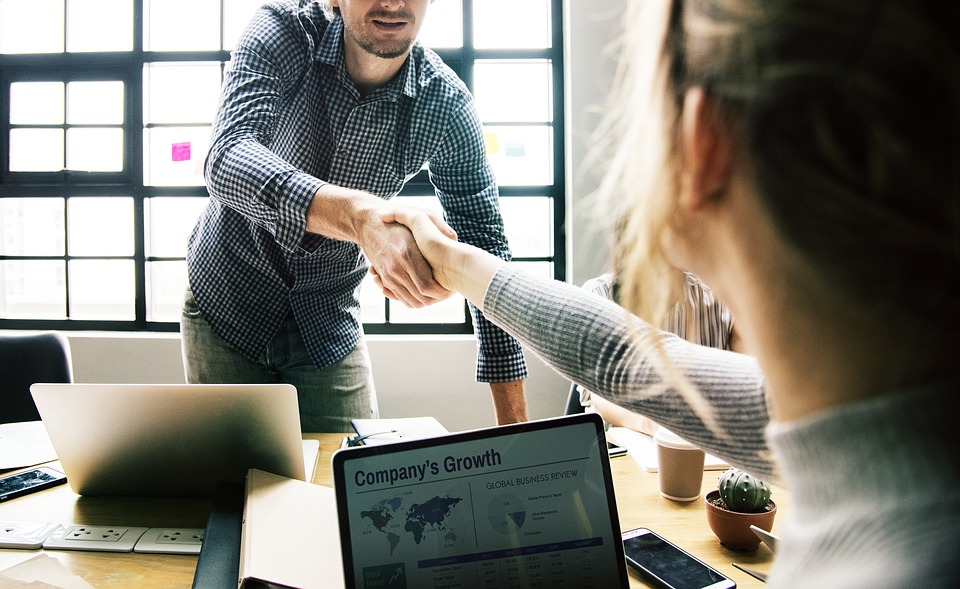 Following that line of thought, Brandon mentions that he, his companies, and the artists he represents would be open to all equity (no cash) deals.
We already have the cash. So it's like, if you're not hungry for the money, let's gamble for the long journey down the line. If you believe in the company, if you see that the opportunity can be lucrative…Once you are in a position where you're not money hungry and money doesn't dictate your decisions, you see things clearly and I think you're able to make decisions more effectively.
One complaint that many brands might have is that if they sign on to an all equity deal with a celebrity, that celebrity will often become much less involved in actually promoting the brand down the road than when they initially started. While the celebrity takes on a certain amount of risk at the beginning, the long-term benefits of a successful partnership can reap positive financial rewards with limited involvement in promoting that brand.
Yeah, so I mean, I think this kind of a natural thing that if you invest or let's just say you partner with somebody and you only have 5%, right? In the beginning, you'll be more privy to be promoted and go hard…but after…a year or two your interest is not going to be the same as it was in the beginning—especially if it hasn't grown…You really can't expect them to go harder for the brand than the brand itself is already doing anyway. Especially with a 5% stake.
Many celebrities will be much more open to support businesses and brands that have major operations or influence in certain geographic regions that are personally important to them. In the case of Yo Gotti and the CMG label, the city of Memphis is home, and many brands might look to take advantage of the connection between the city of Memphis, CMG, and Yo Gotti.
The influence that we have in (Memphis) is really crazy, but it's something that took years and years to amass. But any brand that's partnered with us, (if) their focus is something mission based, community based or anything like that, it's going to be super strong and super influential because not only do you have Yo Gotti but you have also these other artists…from different parts of the city…We already do this concert in Memphis every year—the birthday bash—and it's getting bigger and bigger every year. And we're already in the biggest venue that we have in Memphis now and we sold it out this year the fastest that we ever had.
Taking advantage of a certain geographical connection between a celebrity and a city might help brands and businesses increase their odds of landing a successful partnership with a celebrity. However, knowing how to respect the proper channels of communication when contacting a celebrity is also important. Brandon mentions that email is the most common form of initial contact.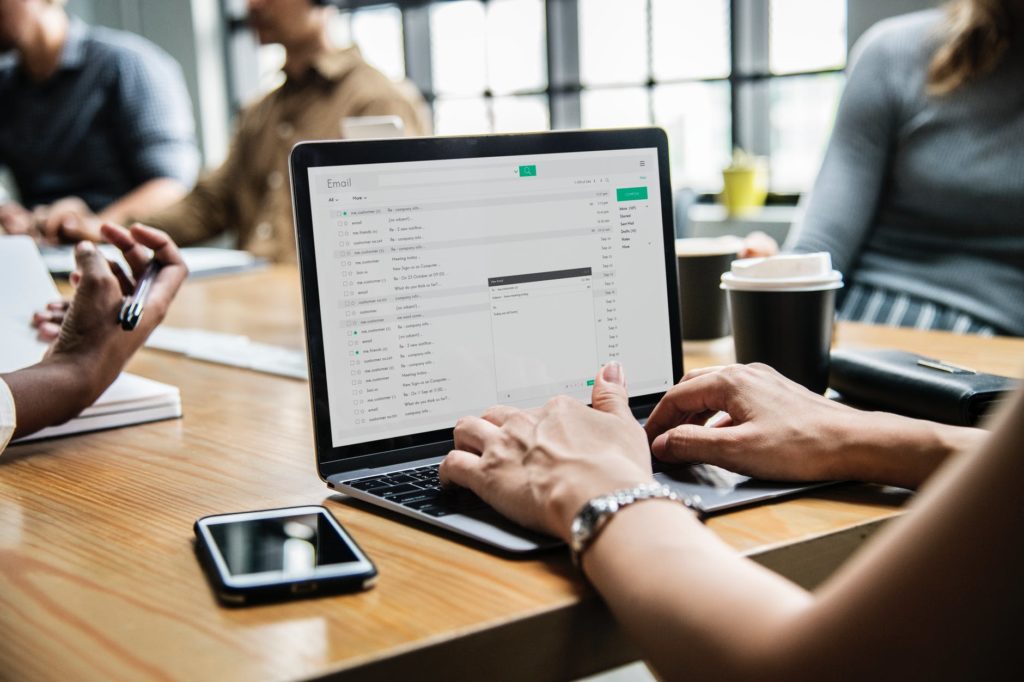 Usually (initial communication) comes through as email…unless it is someone you already have a relationship (with) that they can pick up the phone and call you. But…after the initial email…let's hop on a call and discuss it because the emails could drag. You know, a person could take two days to reply—you know what I'm saying? You could just kind of just get to the nitty-gritty way quicker via the phone.
Because that first email offers businesses an opportunity to state their case for a potential collaboration or branding partnership, knowing what to include in that email is of utmost importance. Brandon says that an initial email should include information such as:
Who they are, what they do and in what capacity do you see this collaboration? The email doesn't have to have the offer initially or we don't even have to talk about the specifics of the business…The brand is and how they see us working together. For me, personally, I take all calls because you just never know what can come of it, you know what I'm saying?
One of the advantages of contacting a celebrity representative or a person like Brandon who represents several high profile celebrities is that you can increase the possibility of landing a potential partnership. Developing and maintaining positive relationships with a celebrity representative can also help to make it easier to negotiate endorsements and partnerships in the future.
(A certain endorsement) may not work for Yo Gotti, he may not be interested, but it may work for BlocBoy. Or whoever that person is who may be working for this company, they may work for Hennessey now but a few years from now they may work at a whole other company and may remember me from taking that one phone call and you know, not just being an asshole and thinking they were too big and bad and you know, they treat me with the same respect and they get to the new company and maybe we can build from there. You know what I'm saying?

I wanted to ask Brandon a few questions that I get from a lot of event planners and concert promoters. One of the most asked questions I get when it comes to booking a celebrity for an event is how much to offer them. While many event planners and promoters will obviously not want to overshoot their budget, offering a low ball figure might also be misconstrued as being disrespectful. Brandon encourages them to first do their homework on the "ballpark range" of what certain celebrities command for participating and showing up at a certain event.
I think with that, if there's anyone who does this often as a profession or even as a side hustle, nine times out of ten they should already kind of know the ballpark range…like where an artist would fall…If a person reaches out to me and shoots me "I'm trying to book Yo Gotti. I have a $15,000 budget."…it's not disrespectful to me, but it just tells me like you have no idea what you're doing….I wouldn't even want to do anything with you because you're so far off from where you're supposed to be. Like, you haven't done your proper homework.
For both event bookings, Brandon considers that the promoter has to be aware of the value and worth of a given celebrity.
If a (celebrity) is making so much money, $2,500 is not worth them posting something on their site, on their Instagram one time…To the artist, it's like, "the $2,500 is not worth like watering down my page…Things like that require a little more negotiation to like find that halfway, meet-in-the-middle spot.
For many smaller businesses and startups, the idea of working with a celebrity for an event or branding partnership can seem like challenge, and finding contact information for celebrity agents and managers can be difficult for people without knowledge of how this industry works. However, Brandon mentions that the connectedness and abundance of information that comes with the internet and social media makes it much more possible for brands of all sizes to find and contact the agent or manager for a certain celebrity. This abundance of information also allows brands and businesses to avoid going through middle agencies which often charge a lot of money for relatively simple connections that you can make on your own.
In 2019, when you damn near can get directly to the person, I would try to go around [middle] agencies as much as possible. Because you're the one who puts the money in your pocket, not the artist….I feel (that with) the 10% booking fee/commission fee, you can get around it…Maybe I shouldn't be saying this, but you know…even myself, if I want to go to a concert and I want Post Malone. I don't know Post Malone personally; I've never met him, (but) I feel like I know enough people where I could make a few phone calls and cut right to the chase—do you know what I'm saying? I'd rather figure it out and get right to the source.
While Brandon does encourage brands and businesses to sidestep those "in-between" agencies, there are certain terms of engagement that he feels might improve the chances of successfully negotiating deal with one of the artists he represents. While an introductory email is certainly appropriate in most situations, he does mention that direct phone calls might be suitable in some circumstances, as long as people don't abuse the opportunity and privilege of directly contacting a certain celebrity representative.
You know, like if I'm on the road with an artist and we're in Dallas, Texas and a person knew that they could reach me immediately through a text message or a phone call, and they were trying to do something that night, it would happen way faster than them sending me an email and I may not see it until the next day—and now I'm in another city.
Whether you contact a celebrity representative or manager by phone, email, or through social media, first impressions certainly count, so you will want to make sure to avoid these six common mistakes. With a solid pitch filled with concrete information, landing a partnership or endorsement deal with a celebrity might be an opportunity to take your brand to a whole new level.