I recently had the opportunity to sit down and talk with Donnell Beverly Jr who works with Russell Westbrook Enterprises. Besides being the NBA most valuable player in 2017 and being only one of two players in NBA history to average a triple-double for a season, Russell Westbrook is a celebrity athlete who is redefining the ways in which celebrities engage with their endorsements, advertising partnerships, and business portfolios.
Besides being an active philanthropist engaged with several foundations and non-profit missions, Westbrook is a great example of a celebrity who is finding ways to use business investments and strategic partnerships as a way to impact communities while also furthering his own brand. According to the Russell Westbrook Enterprises website, "business is a vehicle to help have positive impact on communities by providing products, services and employment opportunities and resources."
Donnell Beverly Jr.´s work with Russell Westbrook Enterprises is mainly focused on business development.
My primary focus is just investments and also, investments to companies that we can actually actively help build. So that's primarily my focus with Russ, but I do wear a variety of hats like I said as far as, you know, going out and getting marketing deals to just peer investments that we're making.
In recent years, there have been a wave of celebrity athletes who have been much more proactive in managing their investments and business interests. In fact, many people suggest that one of the reasons NBA superstar Kevin Durant chose Golden State in free agency a few years ago was to be closer to Silicon Valley businesses where he could make better contacts for his business ventures. Donnell suggests that Russell Westbrook is another celebrity athlete who is intent on being directly involved with the business and advertising partnerships that he is involved in.
We look at trying to build businesses and not just invest passively and not be involved; so, that's kind of what we look at doing. But as I said, my focus and niche is…helping build these businesses.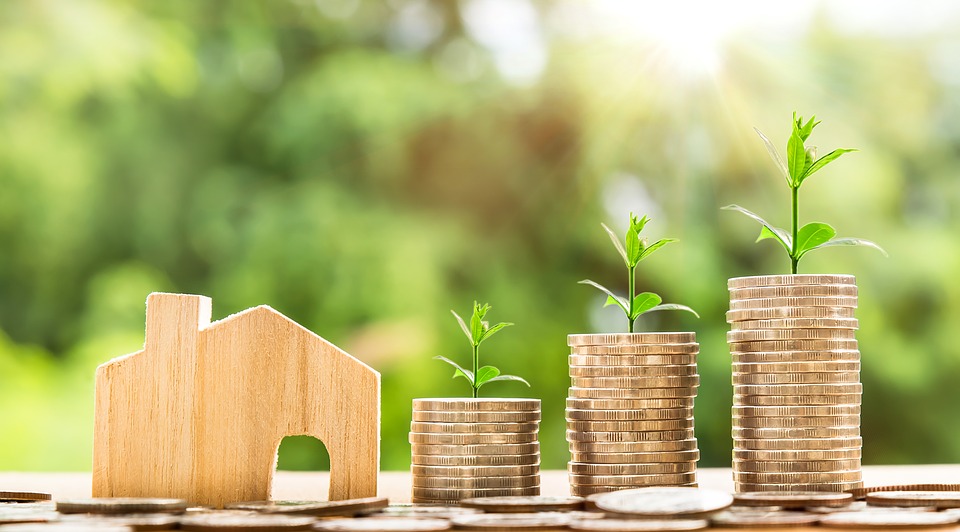 For example, Westbrook is currently partnering with Health House, which is one of the first rowing studios that dedicated to rowing and strength training for a fully body workout. As fitness and health are an integral part of Russell Westbrook´s interests and passion, Donnell was introduced to this innovative fitness company by some partners of his. After visiting the gym and taking a class in Kansas City where the studio is located, Donnell brought the idea to
I went down to Kansas City, took the class. You know, I work out pretty frequently—took a class that was pretty difficult, but it was fun. We kind of evaluated the deal—just seeing where the company wanted to go, what were they looking for. Just different things like that nature. You know, it was pretty attractive to him. We liked the team, we liked the team that was behind it, loved the CEO of the company. And from there, you know, they were looking to expand so, right now they're currently expanding out to West Hollywood. So, West Hollywood would be the flagship location and then there will also be an in-home model as well.
The partnership between Russell Westbrook Enterprises and Health House goes to show how celebrities and startup businesses can find common ground and interests. Often times, sending an invite to the right person connected to a certain celebrity can open the doors for a game changing branding partnership.
Donnell tells us that another element that made the partnership with Health House attractive from their end was that Health House was a relatively young company looking to expand and grow. Also, the fact that company fit with the interests, image, and brand that Russell Westbrook portrays was another key factor.
This…company (we found we could) get into pretty early, and be able to help drive value to, so that's very important. Not without saying, (with) a lot of Russ's investments, more than 75% of them are health and wellness related. And, you know, I think he kind of can fit on all cylinders. So, we can help market it. We see a lot of room. You know, we love the industry: there's proprietary IP on the product. But you know, there's a lot of factors that contributed to making a decision to get involved and wanting to take the company to the next level.
When deciding on partnership deals that will be a good fit for Russell Westbrook´s brand, Donnell mentions that there are certain criteria that they look at. Most importantly, they want to find business, branding, and advertising deals that are authentic to Russell´s brand.
People send me a lot of stuff all the time, but if it isn't really authentic to his brand, then…we look at it, but we don't really take the time. It's like, "Hey, what is this company about?" Things like that. And if…we can't relate to it on any level, if it's not really authentic to his brand, then we kind of typically just pass…We like a lot of things, but they've kind of got to intersect with his brand in some way, shape, or form.
As we mentioned above, celebrities are increasingly becoming more directly involved in the business partnerships that they sign onto. Rather than simply settling for passive endorsements, celebrities, like Russell Westbrook typically are looking for partnerships, investments and strategic alliances that allow them to be more involved. While Donnell mentions that Russell does occasionally do passive endorsement and advertising deals, the strategic alliances between a brand or business and his client tend to be more attractive.
I think having (strategic alliances) is just kind of important, not that we can determine the success or failure of a company, but Russ is a very hands-on person and so we want to create vehicles that, once he retires, that he can walk into and still be able to operate and have things to do once he retires; still create these businesses and brands that, you know, can operate on their own, but also like I said, that he can walk into and, you know, once he's done a plan, and be successful and help—when he has more time, to help them run smoothly…That's why we like doing joint ventures and things like that where we do have a voice at the table. So those things are attractive to us because of that.
While Russell Westbrook has done partnerships with big brands such as Mountain Dew and the Jordan Brand, the Health House partnership goes to show that startup companies and brands can also successfully pitch a strategic alliance that fits with the brand and interests of a given celebrity.
I think more for startups it really has to be authentic to our brand…for us to really indulge in it. We typically like to look at…investing in things that are venture capital, private company or private equity, we like to look at (businesses or brands that) have a more established and proven model that we can go off of. So, that's more typical, but we like startups as well, but it's probably something that is a little more authentic.
One of the obvious challenges that many small startup companies face is the lack of budgets that can compete with the larger, more established corporate brands who are also vying for celebrity endorsements and partnerships. Donnell tells us, however, that if a deal is a good fit with Russell´s brand, then there is still an opportunity to explore potential partnerships through innovative offers that go beyond simple financial compensation.

(With) startup brands…if we can come in and get some equity…especially if we're going to invest, then there also needs to be probably some advisory shares for us to take on that project. You know, especially if we really like it… If there's a startup that we'd typically look at that doesn't have the proper funding or they're trying to scale because they are doing great in sales or whatever the case may be, we typically probably come in and probably get some advisory shares to compensate us for I would say, some of the risks of it being a startup that's not properly funded.
And in fact, offering equity in the company might even help the small startup company make connections with other investors in the network of a certain celebrity.
We utilize our network as well to go out and raise capital and different things like that to get the funding that the startup may need. Or we will come in and obviously have some skin in the game and invest as well as, you know, get some advisory shares to kind of drive value. So, driving value would be just the main component that we would be looking at doing in that situation.
As with any person, celebrities also have their own passions that they will invest in. In the case of Westbrook, he is widely known for being intimately involved in the fashion industry. In fact, he has even created his own clothing line, Honor the Gift that he is self-funding.
He's taking his time. He's learned the industry. I mean, I know a lot of people probably look at it and say, "Oh, you know, this guy is just dressing like this and he just wants to be seen." But no, Russell's actually spent a lot of time with designers; he's actually had a lot of conversations with pretty prominent people in that industry to give him insight on how to properly build a brand…If he doesn't understand, he won't do it. But he takes a lot of time in that space as well, and he's made a lot of relationships and I think he's taking the proper steps to build his brand to what he sees fit. So, I think that's going to be another exciting part of his overall portfolio because I think that is his passion project. So that, by the time he retires, it'd be something that he'd be able to walk into and that'd be operating already for him.

Understanding the passions and interests of celebrities that certain brands and business are targeting for potential business partnerships is thus a great strategy to advance the possibility of landing a deal. While it is obviously important to respect the autonomous business ventures of any given celebrity, it is certainly possible to sell your brand along the lines of being compatible with the interests of a celebrity.
For example, while Russell Westbrook would obviously not want to promote a fashion company that is a direct competitor of his own "Honor the Gift" fashion brand, he would most likely potentially be interested in partnering with businesses who are seeking to bring goods and services to marginalized inner city youth. A lot of the foundation work that he is directly involved in is focused on impacting inner city youth.
Donnell also offered a few ideas on how small brands and startup companies can be successful in reaching out to celebrity agents and people like himself who collaborate in the business ventures of a certain celebrity. Knowing who to reach out to when trying to contact a celebrity is obviously an important first step.
But, typically—and I think that's actually been part of the issue—is that people don't know where to direct their inquiries for Russ or for his services. But I would say just me: whether it's just my email…or…my colleagues. But I would say I'm probably just the best source and then we internally kind of put our heads together and take a look at the brand and kind of go through our checkpoints and see if there's something that we want to do or if there's a different way that we can shoot at the brand would be best for us to work with.
Once a brand or startup has found the proper contact information for a given celebrity (and our database is a great place to find that information), a proper introductory email is essential to move the conversation forward. While many businesses and brands make common mistakes when trying to contact a celebrity representative, Donnell offers the following advice:
You know, we just want to (hear) about the initiative and (see) if the brands intersect. If what they're pushing or representing or marketing, if it intersects with what we're doing with our brand in regards to Russell, I could say it would be just obviously a quick intro/summary of what they're looking to do. I know it might probably be a bit early for a term sheet, but just a quick summary of what they're looking to do, will probably just be fine. And then we probably can follow that up with a phone call, just hearing more about what they're looking to do, terms… and then from there, we could probably go to a terms sheet. And then, you know, we can negotiate it that way.
While being forthright regarding your budgetary limitations is a good thing, it is not necessarily the most important element of an introductory email. Rather, explaining in detail the initiative or campaign, and how the celebrity would be involved is fundamental.
Typically… if there is a budget, then you can put that in the email. But if there isn't and if you feel like it'd be more valuable to actually explain what the initiative is and what the campaign is, and then also justify it with the budget that they think is there, then I think that makes a lot of sense as well. So either way it works, I've gotten both.
For many smaller brands and startup companies, landing a branding partnership or strategic alliance with a major celebrity might seem like a monumental task. However, most celebrities, their agents, and their business partners are open to listening to proposals and exploring potential pathways that can be mutually beneficial.
We (are) just looking to do good business with good companies from all aspects. We're open to listening to any company really, but obviously we want to make sure that the right, accredited information is out there in regards to reaching our company that represents Russell. So, definitely want to make sure that's out there because we don't want to miss any opportunities.