Today it is artists that set trends and define what's "cool" and what's not. So what's better than musicians to advertise your brand? Your company has an incredible opportunity to advertise its name globally using music and musicians. All of this, for pretty affordable rates and more impactful effects on audiences.
There's a number of ways you can utilize the power of music to give your brand some extra exposure. A great way to do this is by sponsoring musicians and bands. Consumers are more skeptical about billboards and TV ads than they are about a song or music video. That is because the primary purpose of these platforms is to entertain, not sell. This makes music sponsorships a highly effective marketing technique.
If you're still not convinced, here are some more reasons why you should consider sponsoring an artist:
The Artist's Fan-Base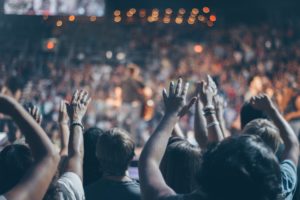 The first and most obvious reason why this kind of sponsorship can be useful to your business is to utilize the artist's fan-base. These fans constitute a potential market you may not have reached yet or have been struggling to reach. Sponsoring a band or musician allows you to easily reach out to all their followers, be it a fan watching a music video on YouTube, or a simple person visiting the artist's Instagram page.
An Alternative Advertising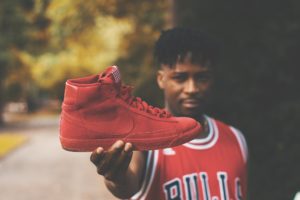 Another great thing about artist sponsorship is that it is an efficient way of advertising a brand or product without actually doing any "advertisement" in the traditional sense of the word. Reviews and endorsements are great. But having a popular artist use your brand speaks for itself.
The best thing about the sponsorship methods listed below is that they don't blatantly scream "ADVERTISEMENT". This is what we call native advertising: the ad is integrated into the story of a music video or a catchy song that makes it way easier for your target to remember and connect with your brand.
So, how do you go about sponsoring musicians out there?
There are various ways you can sponsor a musician. There are no rules per se on how to do it, but the one thing you should always keep in mind is that the partnership needs to be mutually beneficial to your brand and to the artist's brand.
In that spirit, here's what you can suggest to your "sponsee":
Product placement in music videos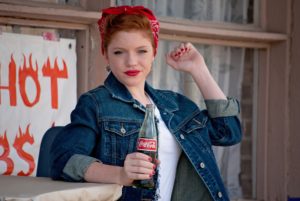 Product placement is a subliminal communication channel that can allow you to advertise your brand in a subtle yet extremely efficient way. On average, a product is integrated into the storyline of a music video for a total of 8 to 10 seconds, discretely displayed in the background or being used by the artist themselves. This will get your brand into the viewer's head and create an emotional connection with the brand name, adding curiosity and credibility to your products.
Successful examples of such product placement include Coca Cola's partnership with Lady Gaga to advertise for Diet Coke, and Beats' deal with Nicki Minaj to launch the latest Pink Beats speakers. Kandypens, however, remains the pro of artist sponsorship with a long list of partnerships including but not limited to DJ Khaled, Chris Brown, French Montana and Kanye West. This diversified list of musicians allows the vape company to use music videos to emotionally appeal to all kinds of potential customers. Wanna feel classy? Get a Kandypen. Wanna look like a boss? Grab a Kandypen.
Brand in Lyric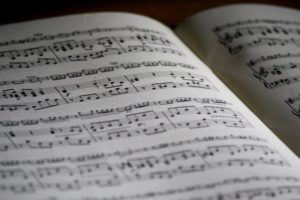 Just as the name suggests, this method is when a sponsored artist will include the name of the brand in the lyrics of one or more of their songs. This is how we know that Biggie love him some Moschino, and that "it's all about Versace" for Tupac. Now, it should be mentioned that it is likely that Biggie and other artists of this time period were probably not paid to mention these brands in their songs- certain brands are naturally popular within hip-hop circles and therefore get mentioned often in songs. However, other brands will and do pay to get their names mentioned in songs, especially in our generation.
A combination of luck/popularity and active marketing efforts has made Gucci the most popular brand in music history, with over 1000 songs in the last 20 years (132 songs in 2014 alone). Way to go Gucci!
Sponsor mixtape
This is the perfect way to get your brand and your sponsee's brand some exposure. Include your sponsored artist's songs in a mixtape that you can feature on your website. Or, if you own a shop, use it to play your mixtape for your customers, your sponsee's songs included. Here's one great example of this type of sponsorship. In June 2017, Nike released the Neymar Jr. Mixtape- a mixtape for football lovers. For this project, Nike teamed up with Barcelona artists Ernest Desumbila (director), Flavio Rodríguez (International DJ) and Ba $$ ilones (producers) who came up with a mixtape that reflects Neymar's "electric" personality.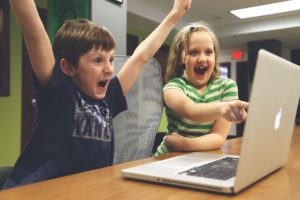 Now that we've looked at the three main ways you can sponsor a musician, let us show you how you can secure the best sponsorships:
Choose the right artist: Not any musician will do. It's important to choose the musician that fits with the brand's essence. In other words, choose the musician who gives off a vibe that's similar to what you're offering.
Check out the artist's sponsorship history: Chances are the artist of your choice has already been involved in some kind of interaction with brands in the past. How did they do? How well was the brand received through the artist?
Know their audience: It's crucial to make sure that your chosen artist's audience actually overlaps with your target demographic. If it doesn't, skip and go to your next option.
Reach out: Most often, these deals can be set-up through the management of the artist. Certain artists will have agents that specifically handle these types of inquiries, so do your research before writing your first email. You can find out the management of the artist and get their contact details with Booking Agent Info.
Nail your Pitch: In your first contact with them, be clear, brief and concise. As explained in this article, you can never go wrong if you follow the "Who/What/When/Where/Why" format.Bonus Tip

I'm sure you've heard the phrase less is more. Well, this is also valid in music sponsorships. Sometimes, even artists with a comparatively small fan-base can be useful for starting brands, especially if their fan-base is highly localized. If a local band is very popular in a small student-town that you've always dreamed of penetrating, then maybe this band is actually worth a shot despite the fact they only have 10k followers on Instagram. So, choose your sponsee wisely, and don't dismiss a musician just because they have less followers than you expected.

Now, you've got it all. You know how to identify the perfect artist, how to approach them, and most importantly, the different ways you can work together. So, if you're looking for a fun, effective way to get your brand out there, it's time to consider sponsoring a musician. Follow these steps, and the return on your investment will not disappoint.