Why should you spend time and money sending your products to celebrities? Because getting a celebrity to fall in love with your product is awesome. In something as simple as one picture or even just a social media post, their fans can become your customers.
The idea that one photo with a celebrity really could boost a startup into the public eye makes companies try all kinds of tactics to get their products to celebrities.
I'm sure you have an incredible product that any celebrity would love to show off to their fans. You've just got one problem: How do you get your amazing product in the hands of a celebrity in the first place?
Here are 3 proven ways to get your product to celebrities that you would like to connect to your brand—complete with the best products to use and pros and cons of each method.
1. Publicists and Managers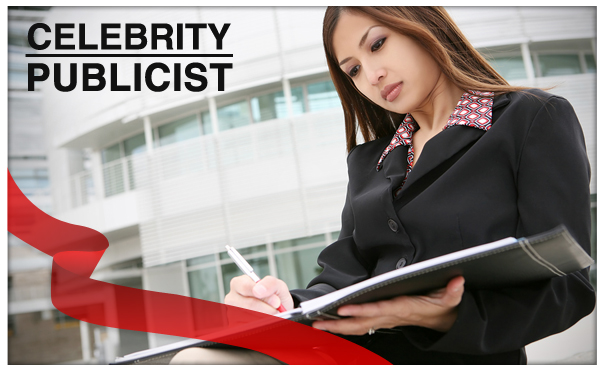 Chances are, you won't get to talk with movie stars and big-name artists directly, so reaching out to their representatives (publicists and managers) is a great way to reach them.
The best part about this option is that representatives typically work with multiple celebrity clients. If you develop good relationships with these people, you'll have easy access to a large pool of talent.
You can find contact information for publicists and managers in our celebrity contact database at Bookingagentinfo.com. Note that there is a monthly fee ($35/mo), which you can cancel at anytime.
It should be noted that the management of a celebrity may not respond to these inquiries if there is no financial incentive included. So keeping that in mind, unless you are paying for an endorsement, you may not get a response utilizing this route.
Best Products
As long as the product resonates with the celebrity you're sending it to, and as long as you're super-clear about what you're sending, any product will work for this option. You can even send product samples to the celebrities representative.
Advantages
It's cheap. Besides the fee you might decide to pay for contact information, the only cost to you is that of the product you send.
You get to choose the celebrity. You're only reaching out to celebrities who you would want using your products.
It opens the door to more talent. Remember, many publicists and managers work with more than one celebrity client, so a good relationship with one representative could mean getting your goods to lots of celebrities.
Disadvantages
You're sending these products unsolicited. The celebrity didn't ask you to send these products, and they may or may not want anything to do with them. You run the risk of the products never coming out of the packaging.
* You're playing the long game. Though some brands get are able to get a publicist to give a celebrity quicker than others, developing a good working relationship with publicists and managers takes time.
2. Gift Bags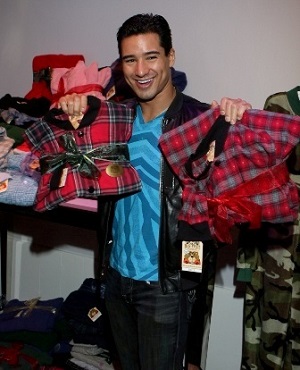 Another way to get your product to celebrities is by utilizing gift bags. Award shows and other high-profile events with many celebrities in attendance regularly give out gift bags to attendees.
If there's a popular event coming up that a lot of celebrities are attending, you can partner with the event planner to allow you to package gift bags filled with some of your products, which are then handed out to everyone at the event.
If your designs rock, some of celebrities could wear them and even take pictures with them. If you're lucky enough, those pictures will end up on magazine pages, websites and televisions courtesy of the paparazzi.
You can also place a small card in the gift bag requesting them to take pictures with your product and post them on social media—but this only works if your items are top-notch and the celebrity actually likes your designs.
For the bigger events, costs to get an item in the gift bag can range from $5000-25,000.
Best Products
Clothes
Accessories (electronics, jewelry, etc.)
 Anything wearable
It's a worth researching items in gift bags from past events to get ideas.
Advantages
There's a solid chance celebrities will be photographed while wearing your brand. If you get your powerhouse product into one of these bags, not only could it show up on a celebrity via social media, but the paparazzi at the event might also get shots of the celebrity wearing your designs.
Press will surround the gift bag itself. Stacy Jones, CEO of Hollywood Branded Inc. (a company which places items in gift bags), states, "Many gift bags are created to have enormous price tags attached to secure a lot of press about the gift bag itself." Indeed, everyone from ABC News to the Huffington Post seems to cover these high-dollar gift bags.
Disadvantages
It's costly. Like I said, getting a spot in one of these bags will run you $5,000-$25,000.
You don't have control over which celebrities will receive your product. If an artist you don't particularly care for happens to get photographed wearing one of your products, you can't really do anything to stop it.
* You have no guarantee the celebrity will keep the gift bag. Jones reports, "High ticket items and/or bags may not actually land in the hands of a celeb. The secret truth is many celebrities choose to forgo the bag due to tax responsibilities. Or they may just hand it over to their assistant."
3. Gift Suites

At star-studded events, like award shows, event planners commonly create a "gifting lounge" or "gift suite" backstage which is full of products complimentary to the celebrities in attendance. Many other celebrity gift suites pop up nearby these big award shows, but the official gift suite backstage at the award show carries the most clout. There's an ocean of difference between official backstage gifting lounges at award shows and off-site gifting lounges. The talent at award shows knows backstage lounges are supported by the award show officially, so they will stop by.
I've seen Oprah at the Emmy Awards Backstage Lounge and Grammy nominees at the Grammy Backstage Lounge. Many of these lounges will do magazine contests to win a celebrity gift bag, and you might get press hits out of that.
Best Products
Clothes
Accessories
Anything wearable
Again, you can get great ideas for items by researching past gifting lounges at your chosen event. The idea is to give the celebrities something they can easily be photographed wearing/using.
Advantages
 The paparazzi are your friends. Their cameras will be following celebs all night, and if a star happens to wear the product you placed in the gift suite, you have a good chance at getting them photographed with it.
 Press surrounds the gift lounges themselves. Media outlets love to talk about how much the free stuff in these gifting suites is worth. Just having a product in the lounge could get you a mention in celebrity news outlets.
Disadvantages
 It'll cost you. Spots at events like this start at $5,000 and only go up from there.
You can't choose who gets your product or who might be photographed with it. Just like gift bags at these events, your favorite actor might be trying on the hat you put in the lounge, or your least favorite talk show host might be wearing it sideways all night.
4. Stylists
Lastly, sending your product via a celebrity stylist is another possible route towards getting your creation into the hands of your targeted celebrity. Celebrity stylist are in charge of carefully selecting clothing and outfits for their clients. Obviously, all celebrities put a high priority on their image, and their wardrobe is always in the eye of the public.
Celebrity stylists help celebrities choose their day-to-day wardrobe, including pants, shirts, shoes, accessories, and more. They also are intimately involved in helping to determine the best apparel that fits with a celebrity´s brand or image. For more important events where media will be present such as a fashion show, gala, photo shoot, movie premiere, live interview, etc., a celebrity stylist will also be consulted as to the best attire for the given event.
Besides outfitting and accessorizing celebrities for both their day-to-day activities and for larger, more important events, celebrity stylists also often work together with makeup artists, hair stylists, photographers, and other creative professionals to construct a unified and cohesive style that fits with the celebrity brand. This means that the products you can try and send to celebrity stylists go beyond just clothing, jewelry, and other similar accessories, to include makeup and other beauty products.
As with celebrity publicists and managers, celebrity stylists also tend to work with several different clients. As experts in style and image, a celebrity stylist will be able to best determine which celebrity would most benefit from the product you are sending.
You can get information for celebrity stylists by using Moda Database, which provides contact information for stylists, hair stylists, make-up artists and their representation.
Best Products
Clothing (obviously)
Accessories
Perfumes
Makeup and other beauty products (send to make-up artists)
Hair products  (send to hair stylists)
Pretty much anything wearable
Advantages
This is much less expensive than trying to get your product into a gift bag or gift suite at an event. Besides the cost of the product itself, the only other thing you´re out is the time you spending trying to get in contact with the celebrity stylist.
Because stylists generally have a larger client base, you can improve the possibility of your product being used or seen by different celebrities beside the one you are specifically targeting.
Disadvantages
Celebrity stylists get a lot of offers and inquiries on a weekly basis. Your product really needs to stand out from the rest to get noticed by high-profile stylists.
This strategy doesn't usually yield immediate results. Developing relationships is the name of the game here, and you´ll want to develop a solid approach strategy to get your brand and products known by people in the inner circles of celebrity style.
You don't always have control over which celebrity that your clothes will land on. The stylist will ultimately utilize the clothes for whichever of their clients they feel is the best fit.
Have you tried using any of these methods to get your product to a celebrity? Let me know your thoughts and opinions in the comments.