The influence of celebrities is powerful,which is why so many brands choose celebrities to endorse their brand. A celebrity spokesperson can take an unknown brand into the spotlight.
If Kim Kardashian tweets about your brand, your brand instantly gains more popularity, right?

That's the idea companies paying her $8,000 per 140 characters have anyway. And whether we voice it or not, most of us think that having a celebrity endorsing our product or service will help us gain clout, credibility, and—hopefully—cash.

And they can. Endorsements are a viable option for businesses looking to increase brand awareness and drive sales. It comes down to finding the best person to promote your brand, and that requires more planning than just choosing which actress is the prettiest representative for your startup aquarium business.

You should ask yourself 3 questions before choosing a celebrity endorser or spokesperson.

Can I afford them?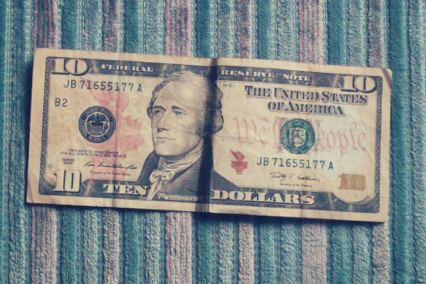 Does the celebrity endorsers or spokepersons average price for an endorsement match your marketing budget?

Your reflex answer to this might be "not even close" and you might be surprised to know that small businesses and startups can afford endorsements from the stars. The price of a celebrity endorsement varies greatly, and it comes down to what you want from the celebrity.

Are you trying to hire someone for three commercials or three tweets?

Sure, a big name might be out of your price range for an ultra-involved commercial appearance, but even small startups can partner with bigger stars for social campaigns or at least a couple of tweets. So the answer to "can I afford them?" depends on the answer to "what type of endorsement am I looking for?"

Regardless of your budget and the type of campaign you're running, I advise you to have a way to measure the ROI for the celebrity endorsement. Its important that you have clear goals set for the campaign before you invest money (more on that in a second).

Does their personality fit my brand?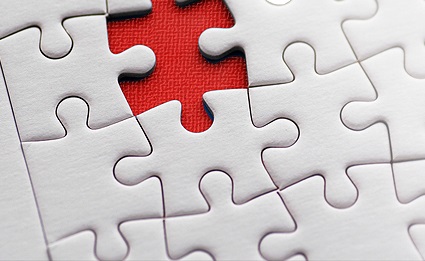 This should be the question you spend the most time on. Will your audience listen to this celebrity? Will the celebrity be loyal to your deal?

Consider this. The celebrity you choose isn't just saying, "I like this product."

They're saying, "I represent this product."

Take, for example, the fantastic relationship between LeBron James and Beats by Dre. Athletes like to listen to music when they work out, and it's reasonable to believe that LeBron uses Beats headphones to listen to music while he works out. Beats is able to leverage their partnership with LeBron to engage with the audience they're already trying to reach.

James clearly believes in the product as well—He's a shareholder in the company.

For a bad example, take James Franco and the new Motorola Droid Turbo. In a recent commercial, Franco saves himself from falling to certain death by searching the web on his ultra fast Droid to find the best place to fall. Why choose Franco for the endorsement?

Adweek writer Gabriel Beltrone thinks it's because "James Franco is a cool guy everybody knows. He's great with the ladies, too. The whole reason he [falls off the roof] is to rescue the red scarf of a damsel, because that's the kind of guy James Franco is."


The message Beltrone thinks Motorola is trying to send: "If you get a Droid Turbo like James Franco, you'll be great with the ladies, too."

Unfortunately, Franco isn't quite as invested in the deal with Motorola as LeBron is with Beats. Beltrone points out the actor's other recent endorsements also include one for Samsung's Galaxy Note (that's Motorola's competitor, Samsung, in case you were wondering). And on the same day his Droid Turbo commercial first aired, he posted a photo to Instagram in which he's holding his personal mobile device… an iPhone 6.

Celebrity endorsements can be riskier than conflicting partnerships, though. The celebrity's actions are associated with your company. The last thing you want is to build your brand around a celebrity icon only for that icon to do terrible things and not only destroy their own career but—possibly—your business.

Case in point: Lance Armstrong and Livestrong. The cycling legend was founder and champion of the Livestrong Foundation, but after it was revealed he was doping, donors to Livestrong wondered what other deceptions he might have created. Donations tanked, investigations began, and Livestrong will be lucky if it ever recovers from the shadow Armstrong cast over it.

The best way to avoid a damaging partnership like this is to know your brand. Armstrong became infamous, and Livestrong wants to distance itself from his actions. Italian automaker Fiat uses infamy to its advantage, though.

Take for example, the less publicized but more public debacle of Charlie Sheen. After a series of drug-fueled nervous breakdowns, the media ripped Sheen apart. Was it the end of endorsements for him? Nope. Not when Fiat's around trying to make a name for itself. In 2012, Fiat aired a commercial featuring Sheen blazing around a home filled with beautiful women in a Fiat 500 Abarth. He gets out, stares the camera down, and quips, "I love being under house arrest."

This ad with this publicly disgraced celebrity worked because it fit the brand. Oliver François, Chief Marketing Officer for Chrysler (a close affiliate of Fiat) said things went well because "The Fiat 500 Abarth is the bad boy of the Fiat vehicle lineup, and Charlie Sheen personifies the edgy and fun attributes of the Fiat 500 Abarth."

Some celebrity's actions are destructive and destroy the companies that partner with them. Other celebrity's actions are destructive and build the image of the companies that work with them. It's all about knowing what your brand is and what you want to achieve through endorsement, which brings us to the third question you should ask yourself.

What do I expect to get out of this?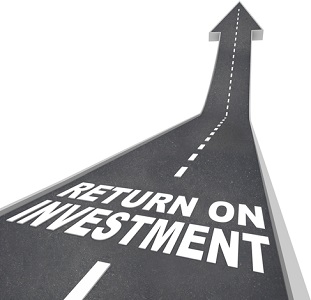 Typically, businesses have one of two goals with celebrity endorsements:

1. Increase brand awareness
2. Drive sales

And some celebrities will be better at one and less effective at the other. Headphone sales in 2011 rose by 17 percent, while TVs, notebooks, mp3 players, and digital cameras saw declining sales. Ross Rubin, executive director of industry analysis at the NPD Group, said a major factor in sales increases was celebrity endorsements of headphones (see Beats by Dre and Lady Gaga).

Generally, bigger names are excellent at creating brand awareness, but smaller celebrities with cult-like followings can be more effective for conversions.

Case in point: Justin Timberlake and the "New" Myspace.

JT invested in Myspace, publicly backed it, and got everyone's attention. Everyone knew that the artist was on Myspace, and everyone knew Myspace was making a "comeback." Thus, Timberlake's endorsement helped to achieve the goal of brand awareness.

Awareness doesn't mean conversions, though, and JT's support couldn't save the dead godfather of social networks. Myspace's rankings continue to drop, and while we all still know about it thanks to Timberlake, we're all pretty sure he's the only user.

At the same time, startups utilizing celebrities with smaller, more devoted followings are seeing huge success with sales growth.

Case in point: Joe Rogan and Onnit.

Onnit, a sports supplement company, partnered with comedian Joe Rogan's podcast, The Joe Rogan Experience. Podcasters have highly devoted followings, and Joe Rogan is a podcasting king. The first time Marcus talked about a product on the show, the company sold out of the product in 36 hours!

Onnit founder Aubrey Marcus saw this as sign and has since partnered with other podcasters, seeing tremendous growth in his business. In an interview with one of Onnit's sponsored podcasters, Lewis Howes, Marcus described Onnit's endorsement success, "We've partnered with people who honestly like the product." In his mind, a podcaster's following trusts that the podcaster actually uses the products he or she promotes. They trust these individuals enough to make the purchases themselves, at least.

In the end, you're rolling the dice when choosing a celebrity to endorse your brand. The public won't love a celebrity forever, and their support might not help you forever. If you vet your options using the questions I gave you, though, you dramatically increase the chances that you'll find a celebrity who will be a valuable asset as you promote your brand.