Building a brand from the ground up is a daunting task. Unless you've invented a completely new product, it's not easy for a startup company to set itself apart from its competitors. And if you can't figure out how to get your brand's name out there, your brand won't stand a chance of surviving.
Getting Off The Ground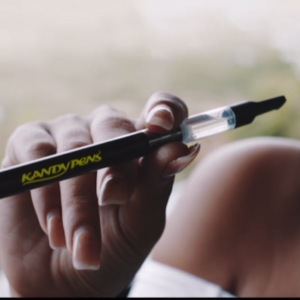 When KandyPens launched in 2014, the vape industry was just taking off. It was clear that the market for vape pens was going to be huge, and founder Graham Gibson knew he had to make a name for his company — and he had to do it quickly. Four years later, KandyPens is one of the most popular vape pen makers in the world, and a lot of the company's success came from Graham's savvy decision to partner with celebrities to get the word out.
KandyPens' success started with a simple crowdfunding campaign.
"I created a vaporizer product and I needed money to help grow it, [so] we did a really successful campaign on Indiegogo. After that, we basically just started taking all the money we were making on one product line and putting it into the next one."
Most startups use their profits to continue making enough products to keep up with demand, but it can take a long time to generate enough revenue to expand. By using a crowdfunding service like Indiegogo, Graham could afford to put the profits from product sales back into developing new products, which led to increased revenues — and more attention from potential celebrity partners.
Marketing: Think Outside The Box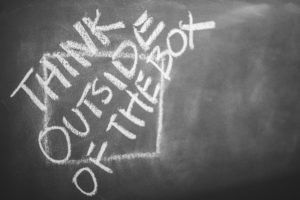 When the company first started, Graham said,
"We were doing traditional marketing, [mostly] banner ads and getting articles written about us in trade websites [and] magazines that were related to the industry."
That traditional marketing strategy was useful, but it wasn't paying huge dividends. But soon, KandyPens caught a break:
"We got a call from an agent who said 'Do you want to be in these [music] videos?'"
The agent turned out to be from a middle agency that specializes in product placement.
"[The] video with Chris Brown and Tyga was our very first video," Graham told me.
Even though Graham estimates that KandyPens only appeared on-screen for "only 10 seconds," the benefits started rolling in.
"The videos, they play every day — like commercials,"
Graham said. The result was a compounding effect: artists and celebrities need to stay on top of the latest trends, so when KandyPens appeared in a Chris Brown video, other artists wanted the product placement in their videos too. Since that first video, KandyPens has appeared in nearly 100 music videos.
These product placements aren't just a way to promote your brand — they're also a great way to build brand affinity, which can be the difference between a consumer buying your product or someone else's.
"It's a very competitive market, so there's like 30 different vaporizer brands out there,"
Graham said.
"You have to continue to advertise, and [because of that] repetition, we've become part of the culture because we've advertised so heavily in the culture."
Capitalize On Your New Audience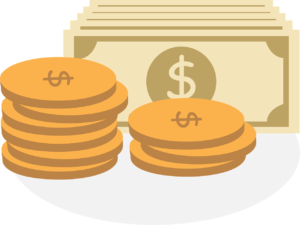 But getting your brand in front of an audience isn't all you need to do. After all, a 10-second appearance in a music video isn't enough to tell potential customers about the brand.
"You always want to lead people to your site, so when we would do a video, we would also then work with publications to have them write an article about us [being] featured in the video."
Graham also made sure that those articles linked to the KandyPens website — here's an example from HipHop DX, which references KandyPens by name and includes a link to the site. When visitors came to the site, they were greeted with clips from the music videos where KandyPens made an appearance.
"Everybody that comes to our website knows that we are featured in music videos, which means that we must be doing something right,"
Graham said. Social media played a big role too — as Graham noted,
"We would leverage [the articles] with our social media and put the pictures of our products in the videos on social media as well, and that really helped."
Don't Pay For Something You Can Do For Free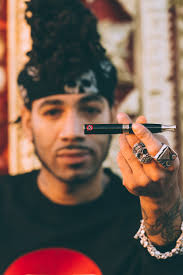 Once KandyPens started to build momentum on its own, Graham made another smart choice: ditching the middlemen and working directly with the celebrities official representatives.
"We found out that some of [the middle agents] were taking a 50-60% commission. So we worked our way up in the industry — now that we know artists' managers and directors, we normally just work directly with the artist or the director or the manager."
Graham recognized pretty early on what a lot of brands fail to grasp: middle agents might be useful for getting your foot in the door, but once you've made direct contact with the right people, you can wind up paying middle agents exorbitant fees for something you could do yourself. In fact, brands don't necessarily even need middle agents in the first place: you can use Booking Agent Info to get the names and contact info of the managers and agents who officially represent the celebrity you're trying to work with.
Working directly with the artist's representatives and directors benefits both KandyPens and the artists.
"There's fewer hands in the cookie jar, and [the artists] need that money to create the video…record labels don't have money like they used to."
But that doesn't mean KandyPens will partner with just anyone.
"We choose videos that are aligned with our brand identity,"

https://www.youtube.com/watch?v=QN1WAQGzXcM
Graham says.
"We've passed on videos because [the artist's audience] isn't our target demographic — our target is the hip-hop and rap crowd."
Don't Be Afraid To Think Bigger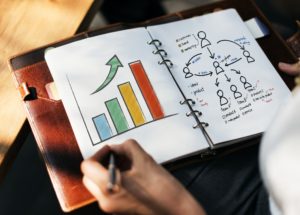 As valuable as product placement deals can be, Graham wisely recognized that KandyPens could do more. The company leveraged the contacts they'd made in the industry to approach celebrities they thought would be great brand ambassadors, and as a result, KandyPens partnered with Amber Rose for her own signature line of vaporizers.
In fact, it's because of those product placements that those partnerships were even possible. Graham reached out to Amber Rose's representatives directly to discuss a potential partnership, and as he recalls,
"When I met with Amber, she said to me, 'We've had other companies come to us and we've never heard of them, but we see KandyPens everywhere, so we want to work with you.'"
KandyPens got a huge visibility boost from such a high-profile endorsement, and that increased brand awareness meant that when KandyPens reached out to A$AP Rocky for a similar partnership, he'd already heard of the brand and was excited to collaborate.
Of course, Graham also knew when a partnership wasn't worth the time or the money.
"Sometimes [the asking price] is just ridiculous, and we tell them to call us whenever they come back to reality,"
Graham said. Remember, the more you spend to hire the celebrity, the higher your return has to be in order for the partnership to benefit your brand.
Graham's Tips For Working With Celebrities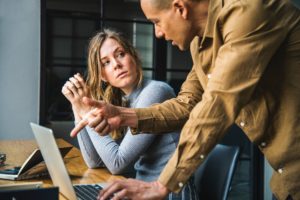 Before we ended our chat, I asked Graham what advice he would give to other brands looking to work with celebrities.
"Don't do large cash advances, and make sure that it's very clear what's expected of the celebrity,"
Graham warned.
"A lot of artists will agree and then never deliver anything."
If the celebrity doesn't come through, a smaller cash advance means you're limiting your potential losses. And having a clear set of expectations laid out and agreed to beforehand will cover your brand if the celebrity tries to claim that you're trying to stiff them for their work. (This happens more than you might think, which is why I've written about the importance of contracts before.)
Graham noted that the structure of the deals he makes depends on what he's asking the artist to do. For a product placement, KandyPens pays a simple flat fee for their product to be featured on-screen for a set amount of time. For brand ambassador deals (like the ones with Amber Rose and A$AP Rocky), Graham had to offer
"Percentage of revenue and a large advance."
Graham felt comfortable committing to a more involved payment structure — based on his interactions with Amber and her team, Graham was confident that
"Amber and her team were very professional and very businesslike."
But Graham did note that those kinds of deals are the exception, not the rule. He advised against making any long-term arrangements with a particular celebrity until you're sure they'll deliver what you need:
"We always start our contracts at six months. Sometimes we've even done three-month contracts, just because we have a feeling that the [partnership] could be a train wreck."
Those shorter contracts mean that your brand is covered if the partnership falls through, and if all goes well, you can work with that celebrity again on something longer-term.
Graham has every intention of capitalizing on the momentum the brand has built thus far. When I asked him what we can expect from KandyPens in the future, he responded like a man with a vision:
"More product lines, more music videos, more event sponsorships, more brand building."