If you've ever attended a live performance at a nightclub, you know the experience is much different from the atmosphere at a concert. But did you stop to think about it from the business and production standpoint? Because booking and preparing a nightclub performance also requires a different mindset from booking other types of shows, like concerts.
At many events, the artist will become the primary focus, but at a club the performance needs to fit into the night's overall entertainment. And the entertainment will continue whether your artist is there performing or not. Here's what you need to know so that the performance you book goes smoothly.
Understanding your venue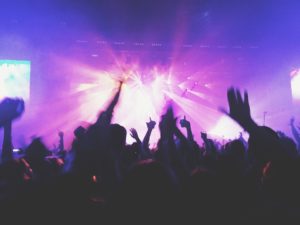 Nightclub bookings require finding an act that fits into the vibe of the nightclub, and often a new act each week. Unlike bigger concerts, which are one-time events, a nightclub provides regular entertainment every week.
If you haven't already experienced it yourself, you've probably heard about all the planning that goes into concert promotion for large events. Negotiations have to be made regarding every detail, including the exact equipment needed, and food and beverages for performers. You don't have to worry about all that with a club venue. You will likely find that the club already has a sound system setup that can be used by the artist. So you will not need to worry about providing for a full set of sound equipment. This is because clubs are prepared for regular events and keep their equipment ready. And the artist won't be playing long enough to require a large amount of rider provisions, like food or furniture.
Club performances are fairly short, usually 45 minutes or less. So in addition to already having some of the sound system equipment ready to go, it also doesn't make sense to setup a lot of extra equipment or stage props for playing a handful of songs at a club. The venue itself is designed to be entertaining, and the DJ will be leading the night rather than the artist. People at a club want to dance, and they will not be putting their main focus on what's going on up at the stage.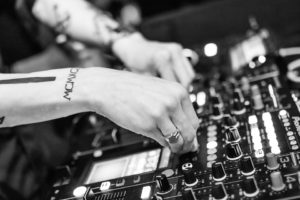 That being said, a live performance is more visually stimulating than a DJ playing recorded music. That's a good thing for getting more people to come to the club when you have a live event to promote. But as a promoter, you also want people to buy drinks, which is one of the biggest money makers for a club performance. This is another reason the set will be kept short. A live artist draws a bigger crowd to the club, but you don't want the show to go on so long that people aren't going up to the bar to get more drinks. Before the artist goes on and after they perform, the DJ will be leading the event. Because the venue is typically smaller, your artist may also stick around after the performance to sign autographs and take photos, and hang out and party at the nightclub.
Concerts, on the other hand, require preparation for a longer performance, and you may be responsible for equipment and accommodations for both the opening act or acts (if any) and the headliner. Because concert performances typically have supporting acts and one or more headliners at the event, they require much more equipment and time to set up than a brief nightclub performance. Although the potential payoff is bigger, you will need to spend more time with planning and preparation. The concert venue usually will not have its own sound system already installed. That is because concert acts will often have their own production preferences, and you will be responsible for keeping track of and acquiring the items needed.
Regardless of venue, it's always a good idea to have a written agreement that outlines everything the artist and venue requires to put on the show. The artist's agent will usually require this anyway, but if that is not the situation, you should still get everything in writing. You may find that contracts for full-fledged concerts are longer, simply because the artists rider has more details regarding production requirements both for sound and visual entertainment. And the artist will likely have more hospitality items in a concert, whereas a nightclub performance will not usually warrant many hospitality items.
Fewer details in the rider also means less planning and an easier event for you. You likely won't need to do a sound check at a nightclub since the system is used and maintained regularly. And other setup and maintenance items that are required for concert venues are also less likely to need to be attended to at a club. Overall, booking a concert performance is more expensive and time consuming than putting together a club performance. Concerts may even require that the tour manager comes to the venue and reviews the setup.
Focus of the event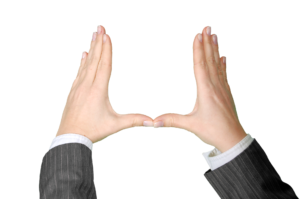 As you prepare to promote your nightclub event, keep in mind the type of clientele you want to attract. At a club or similar venue, the focus of the event is on getting people into the club to pay for drinks. Tickets will be sold for the performance, but this is not the primary profit driver. Because of this, clubs prefer to go with performers who attract clientele that spend money.
Also, you are likely working to attract local crowds that are somewhat familiar with the venue. That means the promotion effort required is less intense than for bigger venues. Many clubs have regulars who will buy tickets even if they are unfamiliar with the artist.
At a concert, the primary focus is on ticket sales and getting people to come listen to a specific band or type of music. And getting that crowd will require more promotion in order to pay off. It is less likely that concert seats will be filled only with local fans. So you would need to do more than make a single social media post to get the reach you need.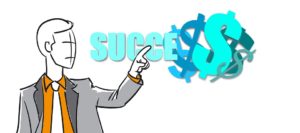 What can you do to ensure your club show is a success? Your best bet is word-of-mouth marketing. If you haven't already built up a social media following, now is the time to do it. Make yourself known as the person to look to for finding entertainment in your area. To gain a faithful following, it helps to be consistent in your message. Even if you promote a wide range of acts, try to make most of your posts relevant to the people you most often want to attract to your events. Especially when you're first starting out building a following, it's more efficient to target a narrower audience niche.
The artists you're promoting
An artist that currently has only one big hit out is perfect for booking at a nightclub. Because these venues may only need the artist to play a song or two, the artist you are booking doesn't need to have a big catalog of songs, like a concert would require. In fact, at a club, being known for one particular song can work out very well. If the artist will only be playing a couple of songs, then the crowd is going to want to hear the hit they know.
Known bands, including some big artists, may also play at the most popular nightclubs. Of course, for this to be profitable, the club needs to have a large enough capacity. Remember, when you book an artist, they have a fee for putting on the performance. An artist's fee for playing for less than an hour at a nightclub will certainly be less than a full concert, but big artists will still cost significantly more than lesser known artists. So the venue has to be able to hold enough people that you can sell enough tickets to recoup the artist's fee and other expenses, and still make a profit.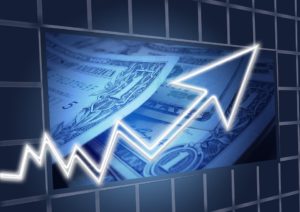 When you're booking for a concert, you may be promoting an opening act or a headliner (or both). Concerts tend to require more collaboration in planning. Sometimes you will be working with an artist's manager or label to find an opening act for their concert. If you are handling booking and promotion for the headliner, there are multiple reasons to book an opening act as well. Having a supporting act can help to fill the rest of the seats if your headliner alone won't generate enough ticket sales. It's also a good way to get exposure for a new artist you are working with. You don't have to worry about any of that when making a club booking.
Booking clubs can be a profitable way to build your booking business and form relationships with artists that can grow. And if you are just starting out as a booking agent, a club booking requires less preparation and can help you get the hang of the process.